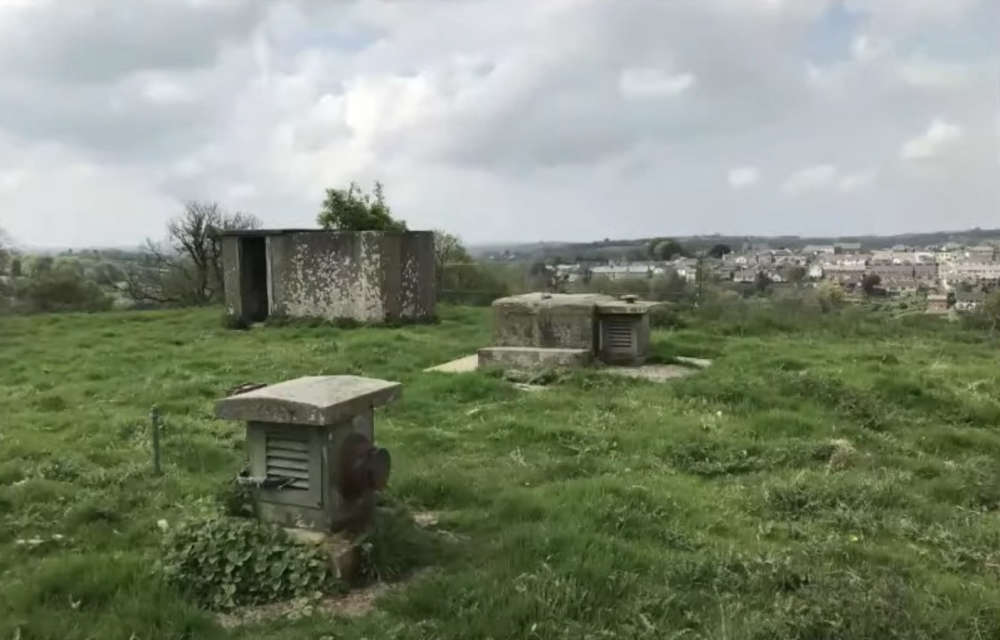 Is bunker plan bonkers? (Courtesy: Torridge District Council)
Is bunker plan bonkers?
Visitors to Torridge will have to look elsewhere for their closest fallout shelter after plans to renovate a nuclear bunker and build 45 holiday lodges next door were rejected by Torridge District Council (TDC).
An underground outpost on Windmill Road, near Holsworthy, served as a nuclear bunker during the Cold War and as a Royal Observer Corp outpost during World War Two.
The bunker is currently sealed off for what are said to be health and safety reasons.
Members of TDC's planning committee were unimpressed by the application, which included no outline of how the bunker would be restored and would have seen new holiday homes built on hilly greenfield land half a kilometre to the west of Holsworthy.
Holsworthy Town councillor Lyndon Piper told the meeting: "This to me is the lowest form of tourism accommodation. Fine in the right spot but not in the location, with no adjacent tourist offering.
"Our town is shaped by two beautiful and deep river valleys which are abridged by our two iconic listed viaducts.
"Beyond is rolling pasture land which is the lifeblood of our town and our most valuable asset.
"This development breaks that natural boundary in the most hideous manner."
He said plans to put the lodges on the hill were "clumsy" and demonstrated the unsuitability of the location.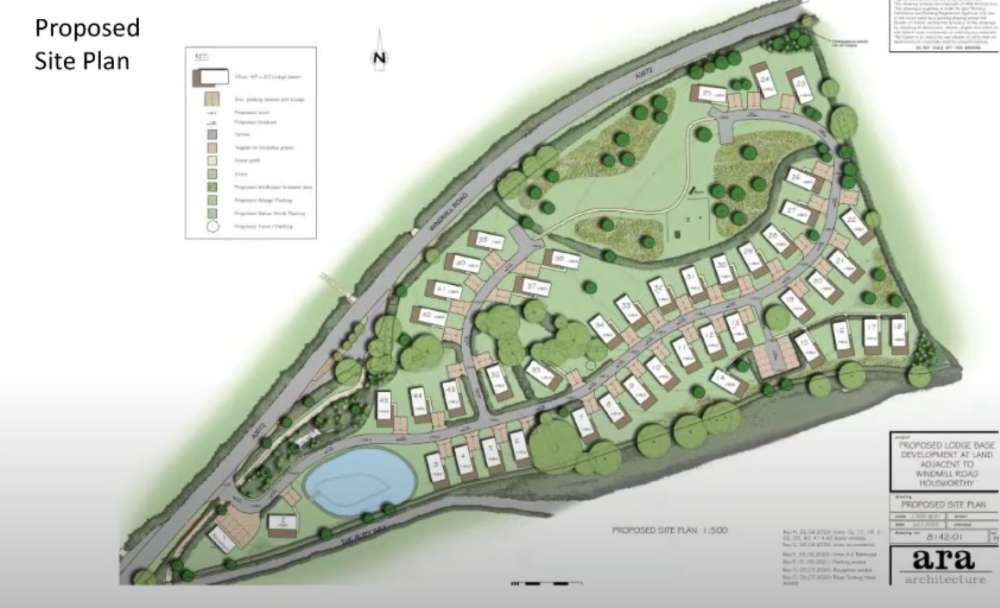 Proposed layout of refused Holsworthy holiday park (courtesy: ARA Architecture)
There have also been concerns that the development would lead to more cars coming on and off a nearby road with a 60 mph limit.
Cllr Piper described the road as "scarily fast and totally unsuitable for holidaymakers to cross or walk along."
Applicant Ian Strudwick, a Tiverton-based businessman, spoke in favour of his plans, saying they complied with council policy. "It really is an ideal touring base for visitors to the area," he argued.
"My vision is to create a high-quality tourism accommodation which has been landscape-led in its design and layout.
Mr Strudwick described the Cold War bunker as "an undesignated heritage asset" that would be converted into a "modest but important visitor attraction."
He said people currently trespass and break into the bunker in order to visit it.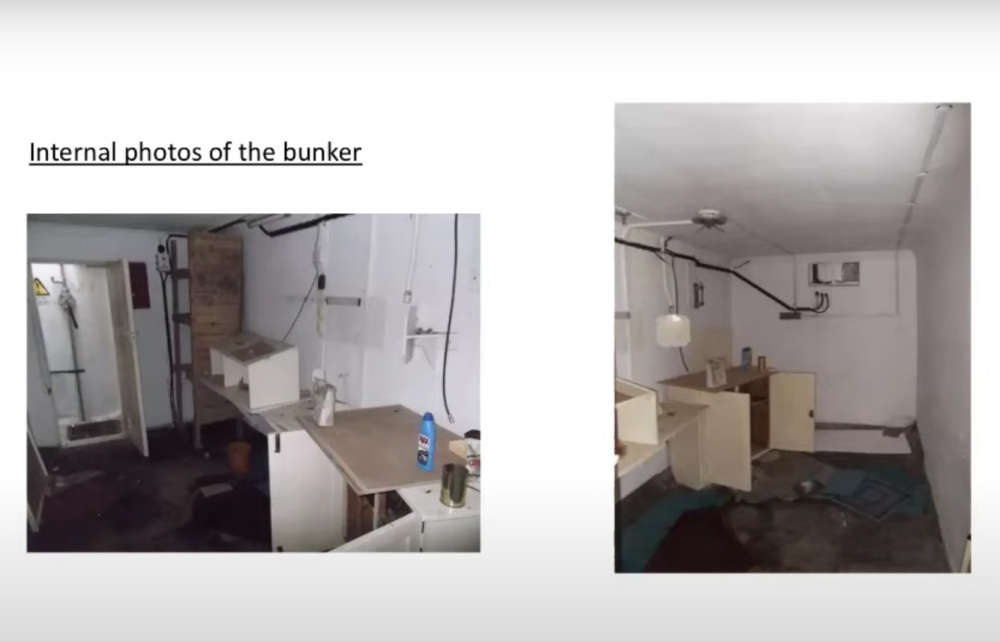 home comforts inside the Windmill Road bunker (courtesy: Ian Strudwick/Avison Young)
Mr Strudwick says his plans will generate £2.7 million in money spent locally each year and directly create more than 10 full-time jobs and 45 full-time equivalent ones indirectly.
He told the planning committee the proposals present a "strong opportunity to deliver a new and exciting asset to Holsworthy that will have a very meaningful economic impact that far outweighs the negatives."
However councillors took the nuclear option, voting unanimously for refusal.