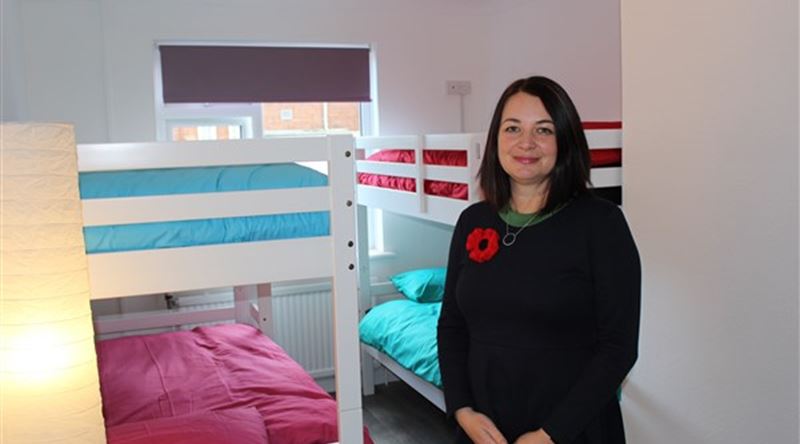 Councillor Emma Morse
The Junction opened last night
Exeter's controversial new night shelter opened last night for the first time.
It's called The Junction and can sleep 26 people.
The centre is on the old Spice Island site on Magdalen Street - opposite Hotel du Vin, who objected to the plans.
The council received £481,600 from the Government to help get people off the streets in the city. It's being run by local charity Julian House.
llr Emma Morse, Lead Councillor for People, said: "Last year we were unable to find the space to provide a dedicated winter shelter and instead used extra capacity at Gabriel House hostel and St Petrock's centre.
"We've worked hard to identify a suitable site and Spice Island is an ideal location. Everyone in Exeter should have a roof over their head and providing this facility means that no-one should be sleeping outside over the cold winter months."
It'll be open at night until April, it's then hoped it'll be used as a community centre for homeless people - offering educational courses, arts and crafts.