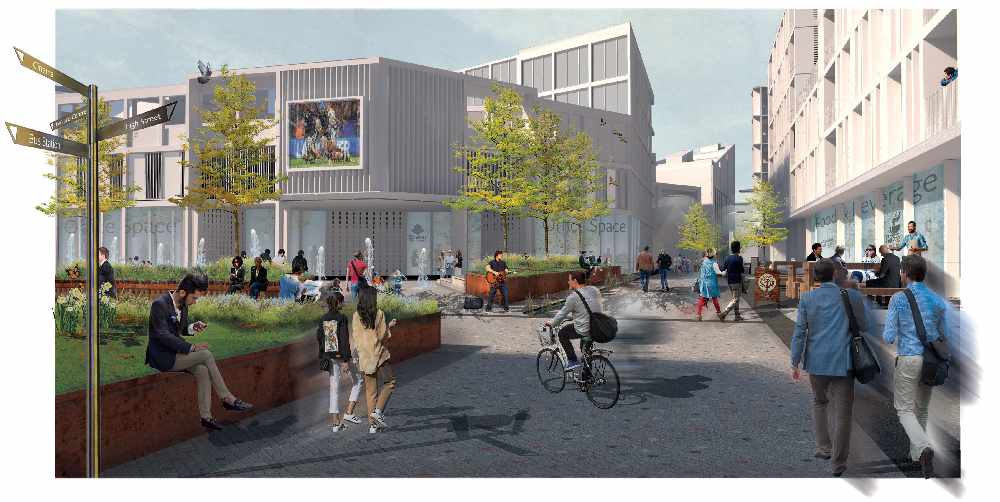 The centre of the development will be pedestrianised (someone stop that man on the bike)
New theatre. New homes. New offices. Is it £52 million well spent?
A hotel 10 storeys high, 500 new homes, half of them for rent, and a 1,200 seater multi-purpose performance space are the highlights of new plans for Exeter City centre.
The development has been mired in controversy for some years. Some critics say the original starting point - a city centre swimming pool and leisure complex - is in the wrong place or is the wrong size.
Others say the city should invest in a theatre.
Still more feel bereft at the loss of a cavernous, brutalist bus depot, after Stagecoach moved its base three miles out of the centre, to Marsh Barton (with some passengers complaining that it's now harder for people who are less mobile to make transfers from one service to another).
The new outline plan for the £300 million development is illustrated here. £52 million will come from the city council, of which nearly £40 million has already been approved and financed. However, the council will have to borrow £12 million. It insists that council tax will not increase to fund the project.