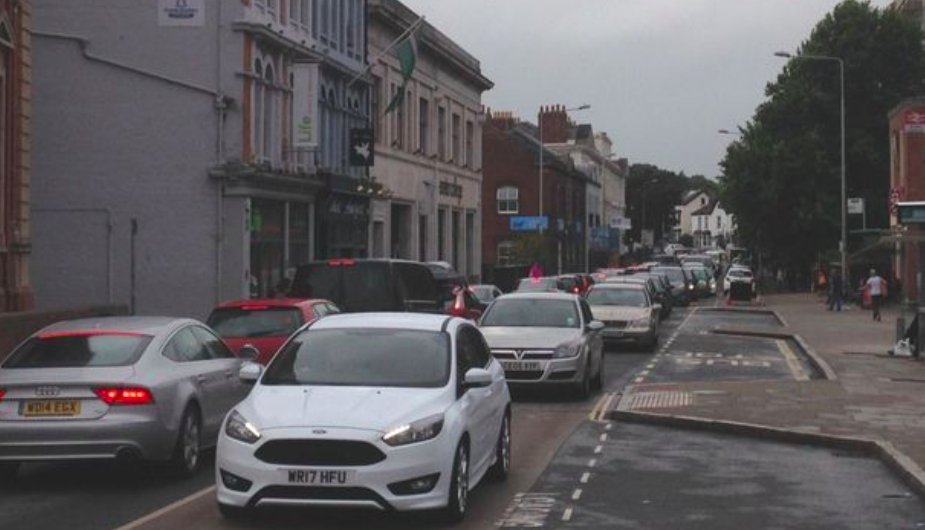 Some vehicles could be banned in plans to cut congestion
Vehicles could be banned from some Exeter city centre roads as part of plans to cut congestion and improve air quality in the city.
Exeter City Council's plan for the city to become congestion-free by 2025 sets out a range of proposals to improve air quality, discourage private car use and increase use of public transport, cycling and walking.
And the results show that more than half (55 per cent) would support closure of roads to through traffic, and 61 per cent support restrictions on accessing certain parts of the city for certain types or ages of vehicles.
Eighty per cent of people also backed more park-and-ride sites at the edge of the city, while measures to increase the attractiveness of travel by means other than private car were supported by 90 per cent.
Councillor Rosie Denham, lead councillor for City Transformation, said: "We are delighted with the response to the consultation from the public, both residents and visitors to the city. It was great to hear their views on how best to cut congestion and improve air quality.
"It is extremely encouraging that the majority of residents not only want to see action to improve air quality but also support the principle of interventions such as closing certain roads or parts of the city to vehicles."