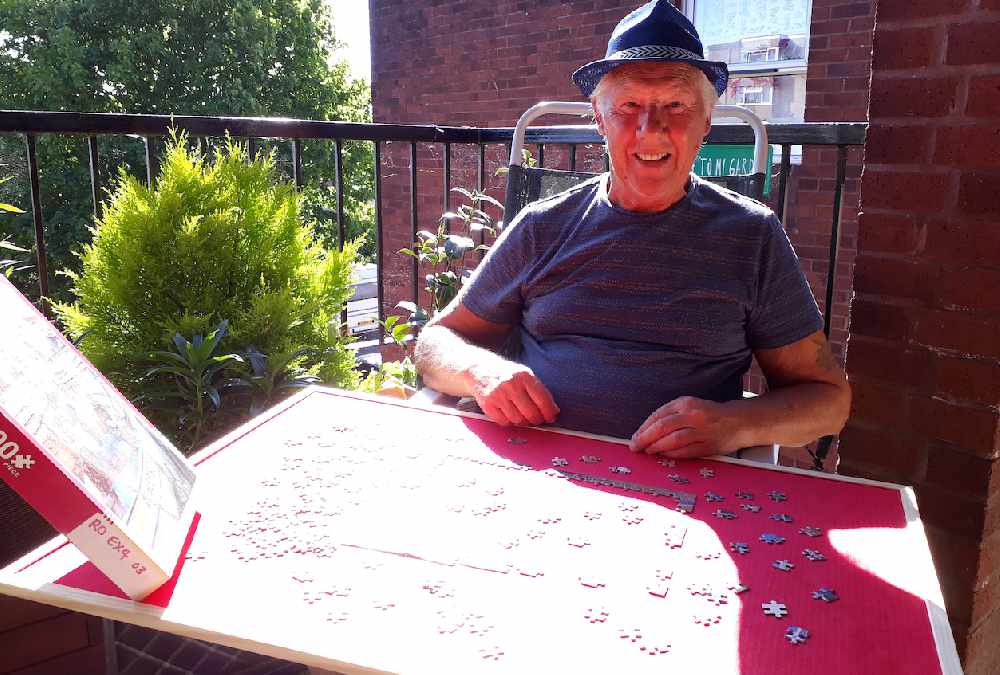 Makes a change from the games console
Puzzling idea underway
Residents in sheltered housing in Exeter, Tiverton and Willand have been enjoying a new form of library: sanitiized jigsaws delivered to their homes.
Independent Living Adviser Chloe Burrow who works for Guiness Care has devised the scheme to help ease the boredom during lockdown. While making her regular phone calls to residents across the sheltered housing schemes, she asked if they would be interested in having a jigsaw puzzle to complete while they are stuck indoors.

After getting a positive response Chloe asked the local community for donations of old jigsaw puzzles. She now has more than 100 puzzles taking over her spare room and car boot!

Andrew George from Exeter said: "It's been fantastic having these puzzles to do, especially in the evenings. I find them relaxing."

Ms Burrow says: "Being able to deliver puzzles to the residents is becoming a really nice way to connect to them and it gives us something else to talk about on the phone each week when I call.

"Together with Guinness's health and safety team we have put good procedures in place, including social distancing, to ensure everybody stays safe during this difficult time."

To ensure the safety of the residents and staff each puzzle is rested unopened for seven days before being issued. Then right before delivery, the puzzle box is wiped down with alcohol-based sanitiser. Chloe wears PPE when doing this and she puts the puzzle into a single use plastic bag just before leaving it on the resident's doorstep.