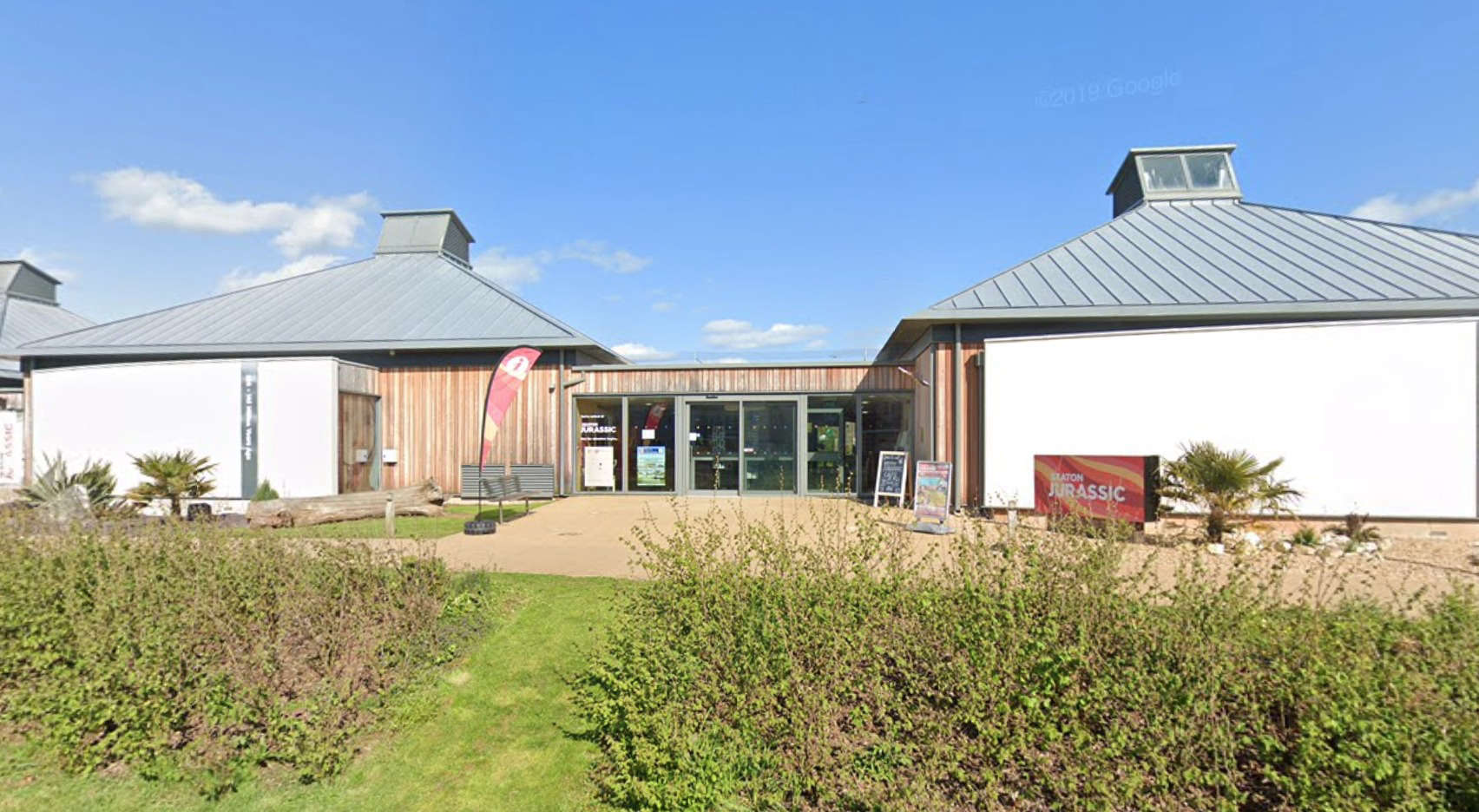 Jurassic Centre (courtesy: Google Maps/LDRS)
Whilst the council works out what to do with the building
Seaton's Jurassic Visitors centre will remain closed while the council works out what to do with the £4.2 million building.
The centre, which opened in 2016, closed in September after Devon Wildlife Trust decided to cease acting as its operator.
The charity blamed "unique and unprecedented challenges posed by the covid-19 pandemic" as well as the need to undertake substantial, costly renovations to the attraction's exhibitions, thought to potentially cost in the region of £200,000.
The number of people visiting dropped from 48,000 people in 2019/20 to 8,000 between March and September this year. The centre now falls under the responsibility of East Devon District Council (EDDC), which own the building.
Seaton's Jurassic Visitors centre was an educational hub celebrating the 95-mile length of coast that stretches along east Devon and west Dorset where many fossils can be found. The coastline has World Heritage Status in recognition of its geological importance.
The council is now exploring options including a repurposed Seaton Wetlands Visitor Centre or a 'wetlands experience' cycle route with hire bikes available from the centre, alongside health and wellbeing courses and activities.
EDDC is also considering leasing the building to someone who will use it as a general attraction centre, not necessarily focussed on the Jurassic Coast. The council is also discussing selling or renting the site. If nothing happens in the coming months, the centre may be temporarily used as a café during the 2022 tourist season.
Either way, EDDC's cabinet is setting aside £45,000 to pay for ongoing running costs of the unused building for the rest of the current financial year, which ends next March.
Speaking at a cabinet meeting this week, councillor Marianne Rixson (Independent East Devon Alliance, Sidmouth Sidford) requested that, given the centre's hefty price tag, it should be referred to EDDC's audit and governance committee so as to "understand the full ramifications of this failed project", a suggestion approved unanimously by cabinet.
Echoing his colleagues concerns, Councillor Geoff Jung (Independent East Devon Alliance, Woodbury and Lympstone) said lessons needed to be learned. He added: "It was a great effort to introduce the Jurassic centre to Seaton and it really saddens me to see the facilities closed. Let's hope we can make something out of this now. I would like to thank the Devon Wildlife Trust for their endeavours to make it a success and it's a shame that it wasn't."
In a statement released after the cabinet meeting, council leader Paul Arnott (Independent East Devon Alliance, Coly Valley) blamed previous administrations and said: "We will work tirelessly to make sure that the eventual outcome is a vast improvement on what exists, and out of respect for the thousands of free hours given by Seaton people doing their best, we will make sure we find out and publish how this project was commissioned against the better judgement of so many people at the time."