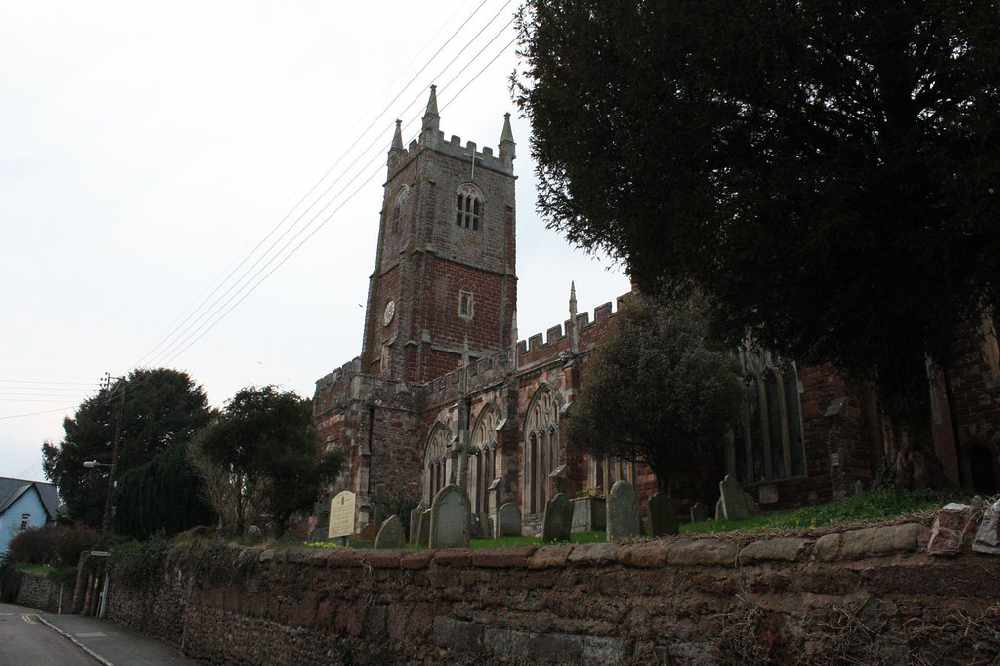 A grave situation (courtesy: Robert Cutts/Creative Commons)
Will bell end following complaint?
A ding dong in a Devon village is threatening the future of bellringing at the local church.
The six bells at All Saints, Kenton have been pealing away (which is good, unless you don't like them) since 1747. The church is said to "have an enthusiastic band of ringers" - and they're clearly too enthusiastic for at least one neighbour, who's complained to Teignbridge District Council.
The ringers do try to be neighbourly, only allowing "quarter peals by visitors" in order to "maintain good relationships with the village."
But they also throw their all into competitive bellringing and have frequently been among the top teams in the country.
Now, following a complaint, even the clock is more mute than usual.
It's become a health and safety issue. Organiser Mike Adams, who has lived in the village for 78 years, is reported in a national newspaper as saying "environmental heath have threatened the church with an abatement order and possible court action."
He says it's: "another nail in the coffin of a failing village."