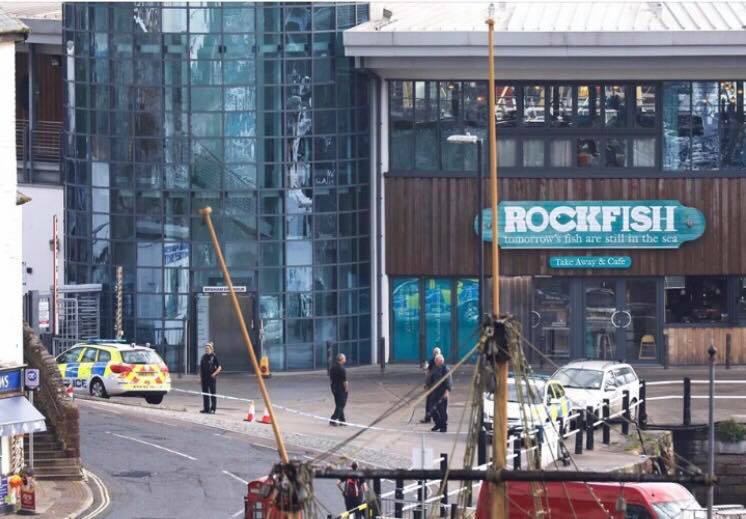 Image: Alan Letcher
50 meter cordon in place and bomb squad called in.
Police have been called to Brixham this morning (Tuesday 25th June) after the discovery of suspected land mine.
It was found outside the Harbour Office. It's thought someone had left it there after being washed ashore.
A 50 meter cordon was put in place, but lifted again at 0830 after the bomb squad removed it for "safe disposal"