Blaze is above Angel pub
Firefighters have put out a large fire above a popular Exeter city centre pub.
On Thursday evening, flames were seen across a number of rooms above The Angel in Queen Street.
It is understood fire crews from a number of station attended to incident.
Police directed reporters away from the scene and said no one will be available to provide information.
Later on Thursday evening, The Angel posted a message on its Facebook page to reassure customers. They wrote: "Hey guys! Everyone's OK, thanks for everyone's wishes. Yes it's bad but we'll be OK. See you on the dance floor, next week."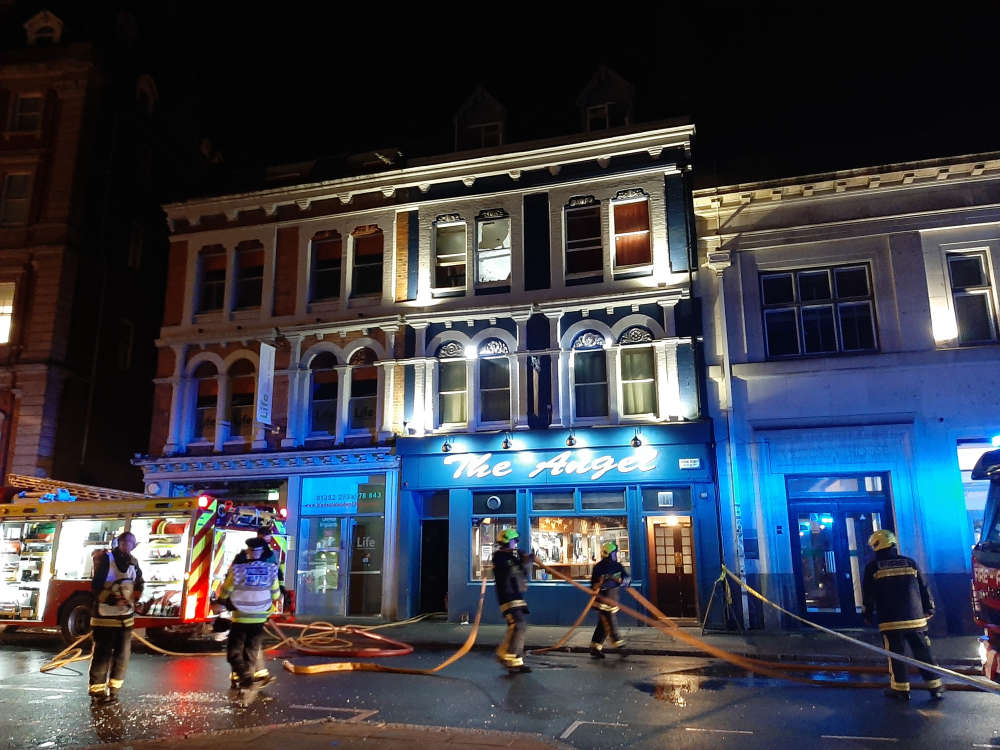 A large police and fire service presence remained on the scene for many hours, and Queen Street stayed closed to traffic.
One person suffered burns to an arm in the fire.