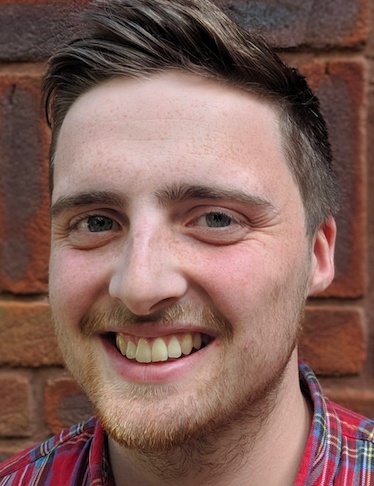 Tom Deakin wants to be Exeter's MP
23-year-old wants to replace Bradshaw
Exeter's Liberal Democrats have selected a young marketing executive they want to be the city's next MP. Tom Deakin, 23, is an Exeter University politics and economics graduate who now works for an Exeter company called Good Growth.
Mr Deakin stood in the 2018 local elections for the St Loyes ward on Exeter City Council, where he came third and saw his party's share of the vote decline by eight per cent. But prospects for the party have been improving as the Lib Dems position themselves as a remain-backing party in the Brexit debate. In the European elections last month, they came third in Exeter behind the Brexit Party and the Greens, ahead of Labour, which dominates the city council with 30 of the 39 seats.
Mr Deakin claims both the local Labour Party and MP Ben Bradshaw are "complacent" towards people in the city. "It is time to back a party that unequivocally backs Remain and has a positive vision for our city," he says.
Exeter voted remain in the 2016 referendum and Mr Bradshaw is a determined remainer too. He subsequently increased his majority in the 2017 general election, gaining 62 per cent of the poll, in which the Liberal Democrats attracted just three per cent of the ballot and lost their deposit. Mr Deakin says: "In the European elections, the Liberal Democrats overtook Labour in Exeter and in the local elections, we doubled our representation on the city council, which shows that Exeter is ready for change."
And as two times one is two, he's right! The Lib Dems doubled their seats on the council. They now have two!
Exeter's last Liberal MP, George Kekewich, was elected in 1906 when only about 10,000 people in the city, none of them women, were allowed to vote. He got 50.5 per cent of the poll, in a nail-biting election of Brexitian proportions, pushing the Tories into second place with 49.5 per cent. Labour didn't field a candidate until 1923 (the magnificently named Lothian Small lost to the Unionists) and didn't win a general election in Exeter until 1966 when the late Gwyneth Dunwoody took the seat. John Hannam took it from her for the Tories in the 1970 general election that took Edward Heath to Downing Street. Mr Hannam stood down in 1997, when Ben Bradshaw won the seat back for Labour in Tony Blair's landslide election.