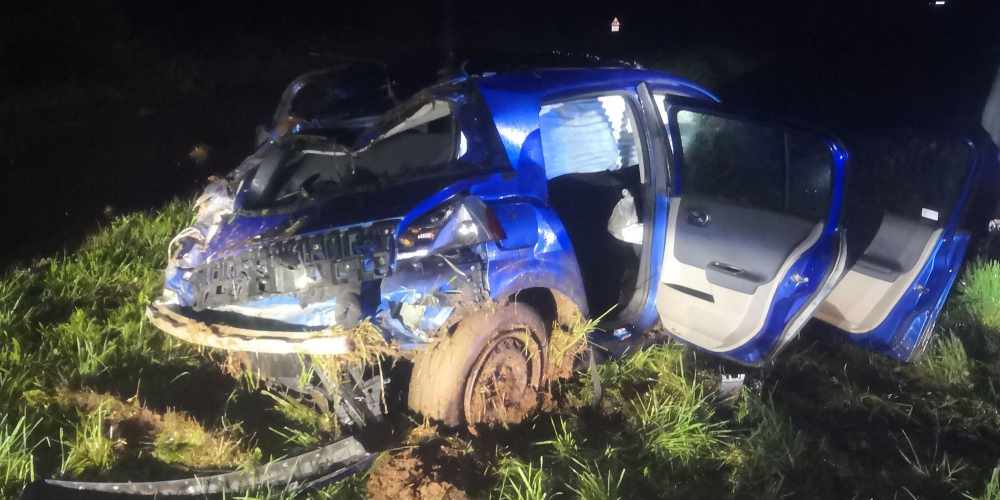 Image: Sgt Harry Tangye, Twitter
Sgt Harry Tangye tweeted a photo of the wreckage
A police officer says the occupants of a car had a "lucky escape", after it aquaplaned last night [12 October].
Sgt Harry Tangye tweeted a photo of the wreckage, which left the road at Clyst St Mary near Exeter.
He says it happened in standing water, following a prolonged spell of wet weather in the county over the last few days.
Sgt Tangye added that it is "always lovely to see them standing outside car on arrival".
Lucky escape for two occupants who left the road in standing water at Clyst St George near Exeter last night. Log 106. Always lovely to see them standing outside car on arrival. pic.twitter.com/GinM9XW1Yx

— Harry Tangye (@DC_ARVSgt) October 13, 2019