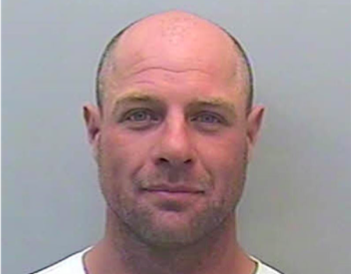 The victim was sprayed in the face with ammonia
Peter Milne, aged 39 from Tiverton, was jailed for nine years and four months for the attack that took place in Tiverton last year.
The victim was left with irreversible damage to his eyesight.
Investigating Officer DC Annette Goodland, says: "We welcome the jailing of Peter Milne who was responsible for the cowardly attack on Dominic Alford, aged 30, in Tiverton in September.
"This type of incident, although rare, is the continuation of a worrying national trend and I take pride that the investigation has been managed to a successful conclusion, ensuring the suspect was quickly identified, arrested and convicted for his dangerous actions.
"This has been a tenacious and tireless investigation in gathering evidence to bring the offender to justice."