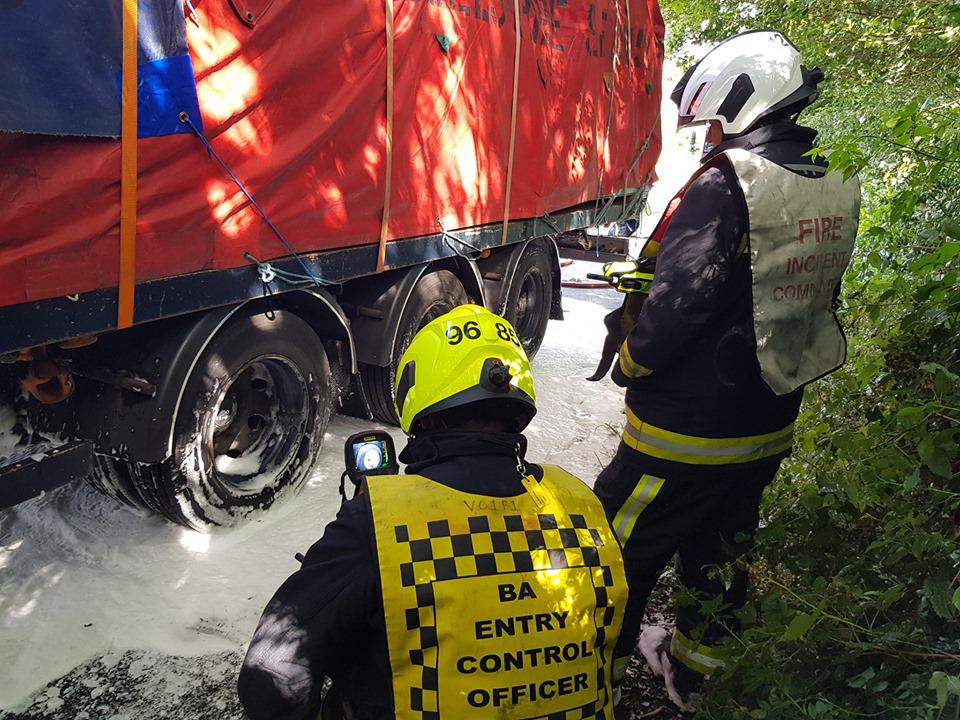 Image: Barnstaple Fire Station, Facebook.
It happened near Bishops Tawton
Fire crews from Barnstaple were called to the A377 this morning (Wednesday 31st July) to reports of a lorry fire.
The large articulated lorry was carrying marquee equipment when the brakes caught fire.
In a post on Facebook, Barnstaple Fire Station said: "The fire was quickly extinguished but due to the temperature of the brakes still posing a fire risk crews used CAFS (compressed air foam) from the on call appliance to cool the brakes while monitoring with a thermal imaging camera."