Proposed solar farm will extend for a mile (courtesy: LDRS)
Councillors to visit before making decision
A decision over controversial plans for what would be Devon's largest solar farm – and bigger than Rome's Vatican City – has been delayed so councillors can go on a site visit.
Langford Solar Farm would occupy approximately 61 hectares of agricultural land to the east and north-east of the village of Langford.
The £40 million development would be able to meet the energy needs of approximately 10,077 homes in the Mid Devon.
The solar farm would operate for 40 years before being returned to its current agricultural use, would cover over 17 large fields extending over a mile in length, and it would be surrounded by over four miles of security fencing with CCTV cameras.
But Mid Devon District Council's planning committee has voted to defer a decision until they can visit.
Planning officers have recommended the scheme goes ahead, but councillors agreed that a site visit should take place after May 17 when outdoor gatherings of up to 30 people are allowed.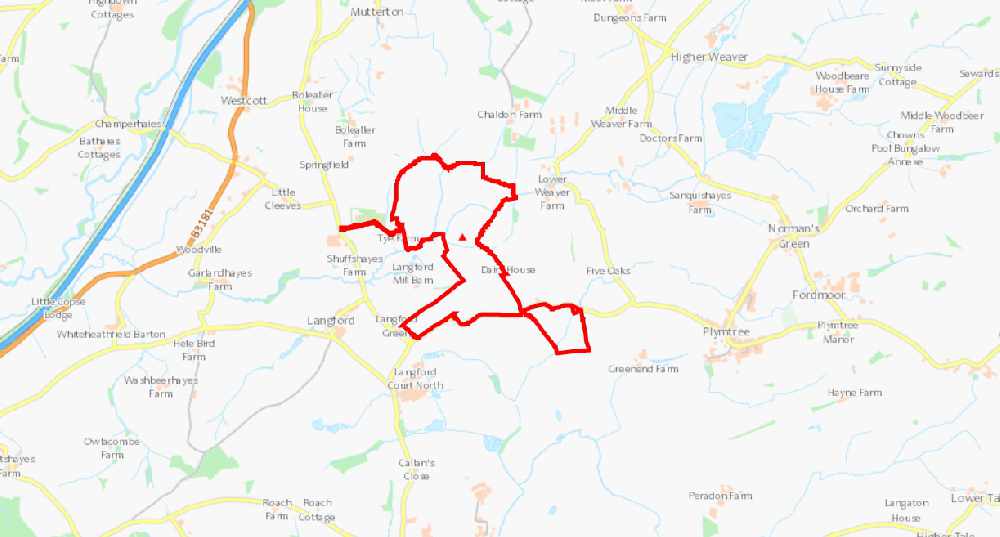 Langford solar farm proposal (courtesy: LDRS)
Recommending approval, he planning officer's report said: "As a renewable energy facility, the proposal's location within the countryside is acceptable in principle. The limited visual harm that the proposal would give rise to would be outweighed by the environmental benefits of allowing it.
"It is considered that the proposal would not result in unacceptable harm in terms of local and residential amenity; highway safety; surface water drainage arrangements; flooding risk; ecology or in relation to the availability of agricultural land."
There have been 136 objections to the scheme, and just two letters of the support. All the parish councils the scheme would affect objected.
Dr Phillip Bratby, speaking on behalf of Devon branch of the Council for the Protection of Rural England, added that the proposal was unacceptable in terms of its adverse impact on the landscape, its location on a floodplain, its lack of benefits and its adverse impact on the amenity of local residents.