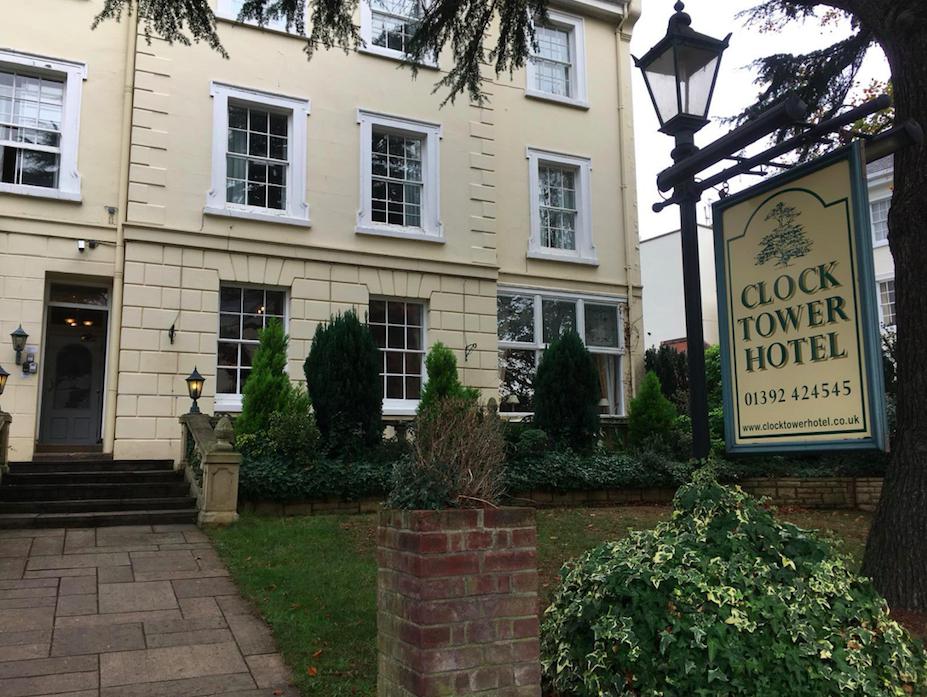 Image: Daniel Clark
Plans agreed to convert the former Clock Tower Hotel into flats
Plans to convert the former Clock Tower Hotel into flats for Exeter College students have been approved.
The property on New North Road will become a warden-controlled boarding house for between 22-25 students, who would be unable to travel on a daily basis to the College.
Exeter City Council planners on Monday night gave the go-ahead for the change of use of the building, despite concerns from ward councillors and local residents that it would further imbalance the population in St James.
Councillor Phil Bilayk says: "We may have a different view if this was family accommodation becoming an HMO (House of Multiple Occupation), but basically, we already have adult boarders there at the moment as it is a hotel and they don't have to sign anything to stop being noisy or not come in after 10pm. I have immense sympathy about the situation in St James, but we have to look at what this is."
The facility would be regularly inspected by Ofsted to ensure both the quality of provision and safeguarding requirements are maintained and would house 16-18-year-old students who would return home mainly on weekends and holiday.
Councillors approved the scheme by nine votes to three.