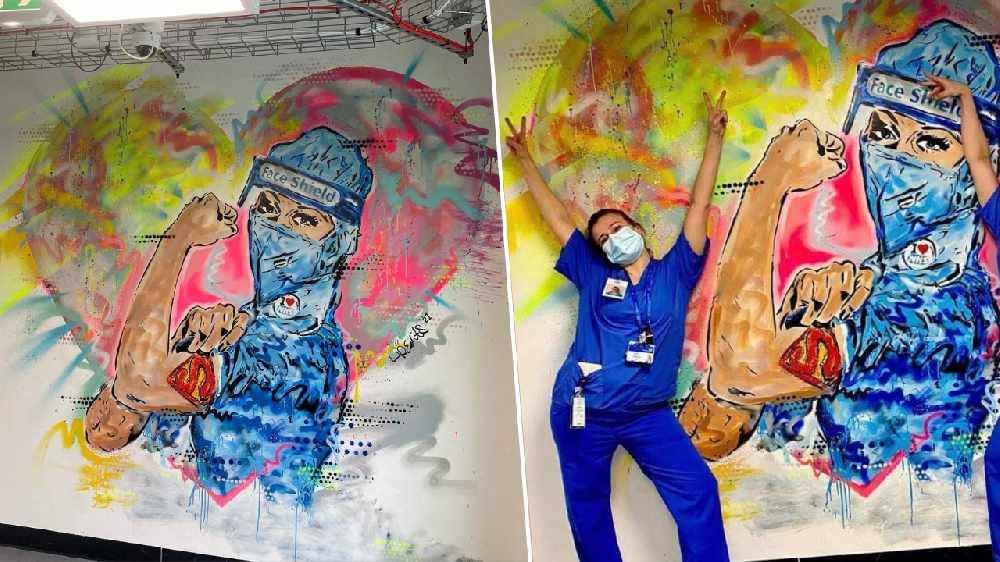 Photo: LP Edits
LP Edits 'honoured' to create the graphic
An artist has created an eye-catching mural at Exeter's Nightingale hospital in honour of all the NHS staff battling the coronavirus pandemic.
LP Edits was asked to create the graphic after being contacted by a nurse on his Instagram page - which has more than 20,000 followers. Check it out here.
Writing on Facebook, Lp Edits said: "It was an absolute honour and a pleasure to have had the opportunity to be able to paint on one of the walls at Exeter Nightingale hospital. I wanted to do a piece that I hope will keep morale high and exercise the eyeballs of the staff in what is a completely windowless building.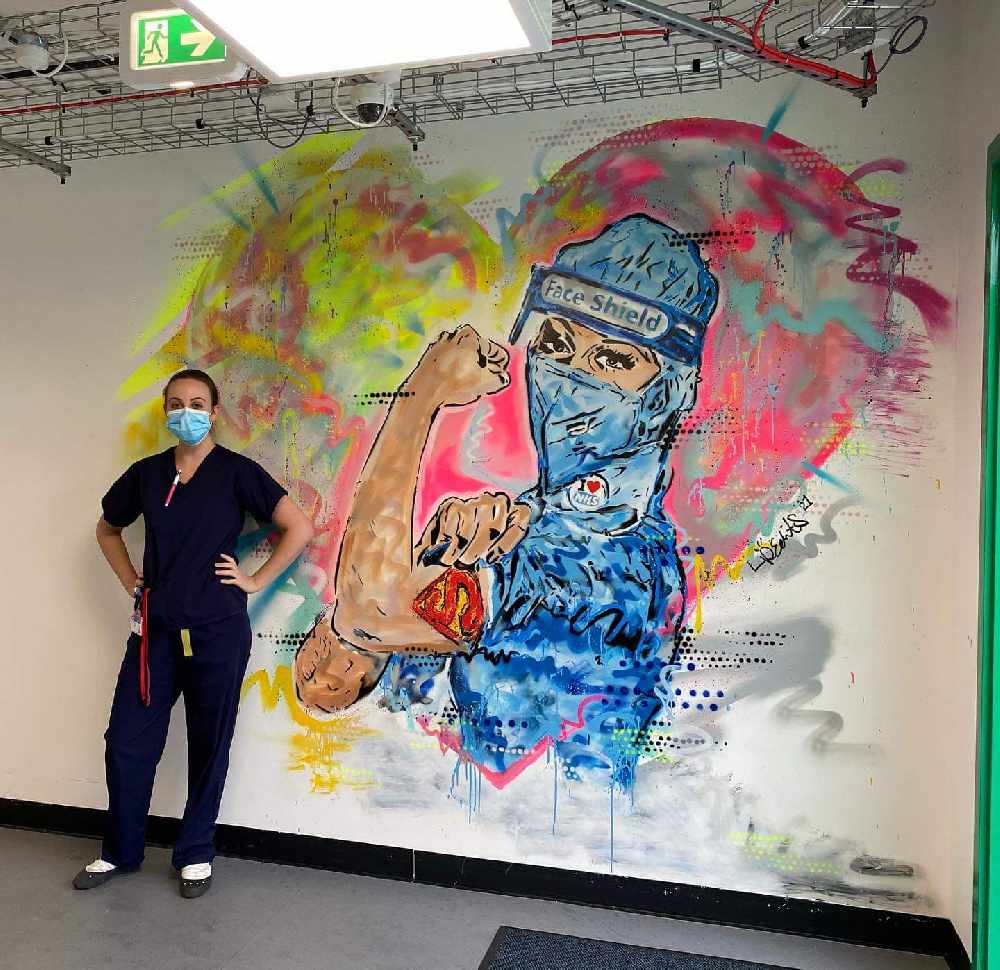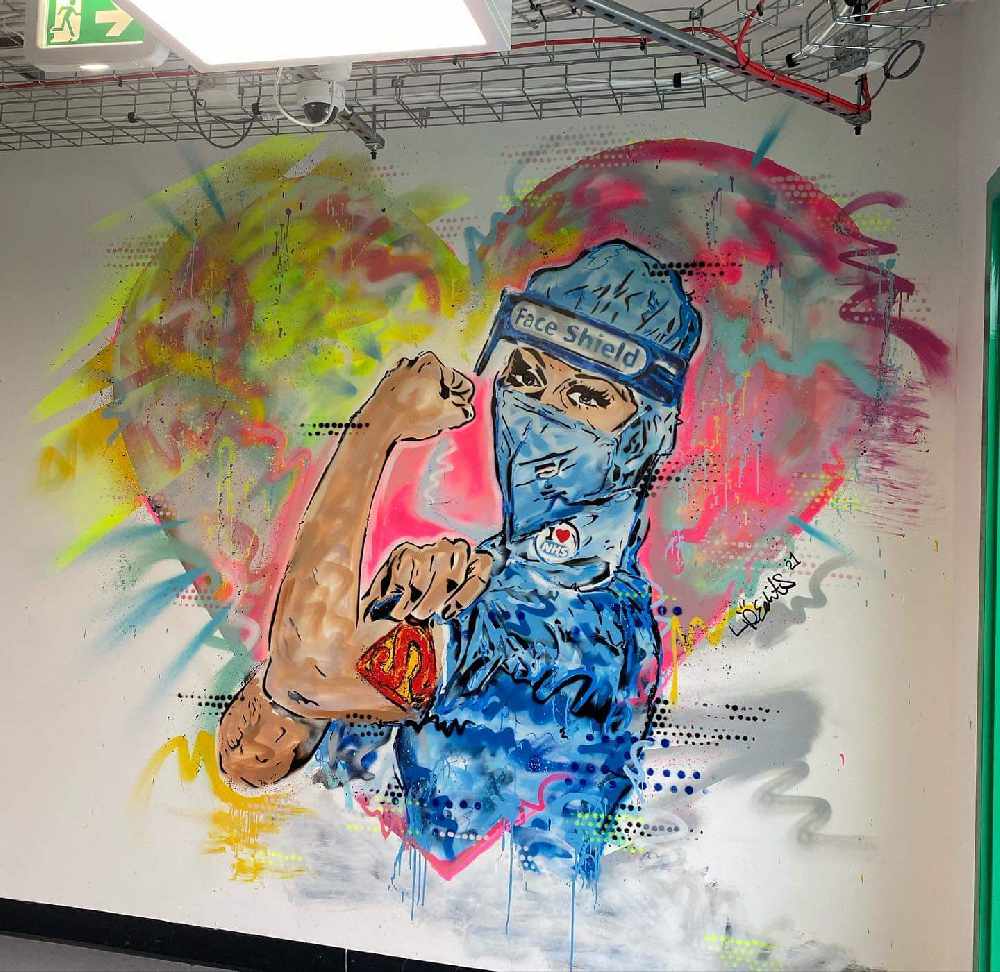 Credit: LP Edits
"Working with my Super hero NHS worker, I placed into a heart background - the NHS really is and always has been the heart of our country and keeps with all its might and strength to keep us alive. Thank you again. Stay safe everyone.
"Honestly apart from the staff of Exeter Nightingale, I hope no one has to see this LP Mural in the real."