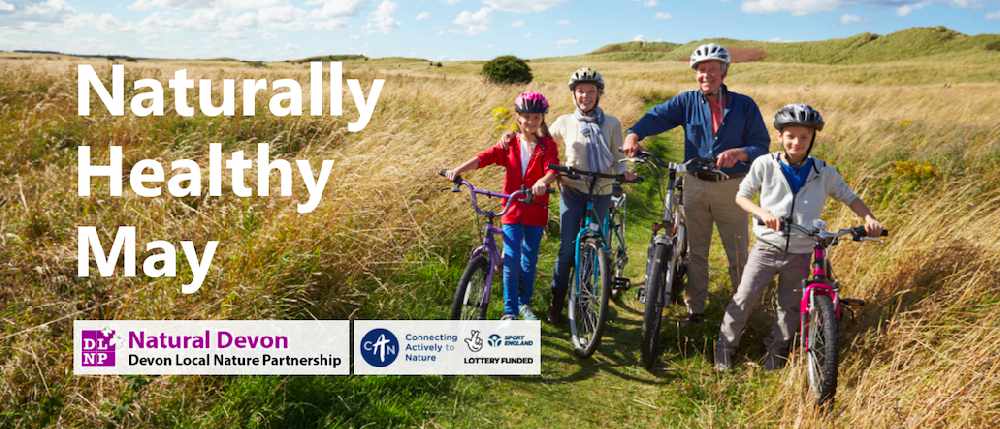 Naturally Healthy May 2019
Active Devon are encouraging people across the county to get more active to "feel happier and healthier."
Naturally Healthy May is a campaign that encourages people to improve their wellbeing through being outdoors in a natural environment.
People living in Devon are extremely fortunate to have such beautiful surroundings and costal paths - and Active Devon are making the most of Devon's mouth-watering scenery with a number of activities, for all ages, this month.
There is clear evidence that exercising outdoors offers huge benefits to our physical health, mental health and wellbeing.
Active Devon, an organisation that aims to help at least 125,000 people in Devon get more active, are offering a wide range of physical activities such as tai chi, coastal walks, beach cleans, a seashore adventure at Slapton and many more...
For a full list, and to find somewhere near you, click here: https://www.naturaldevon.org.uk/naturallyhealthyevents/
Doctor Lucy Loveday, Dartmoor GP, says: "For us living in Devon, we have everything that we need right on our doorstep, and much of it is free."
"Connecting actively with nature has been instinctively linked with feeling happier and living a healthier life. People are starting to realise that we need to get moving more to feel well." Find out more in the short video below: