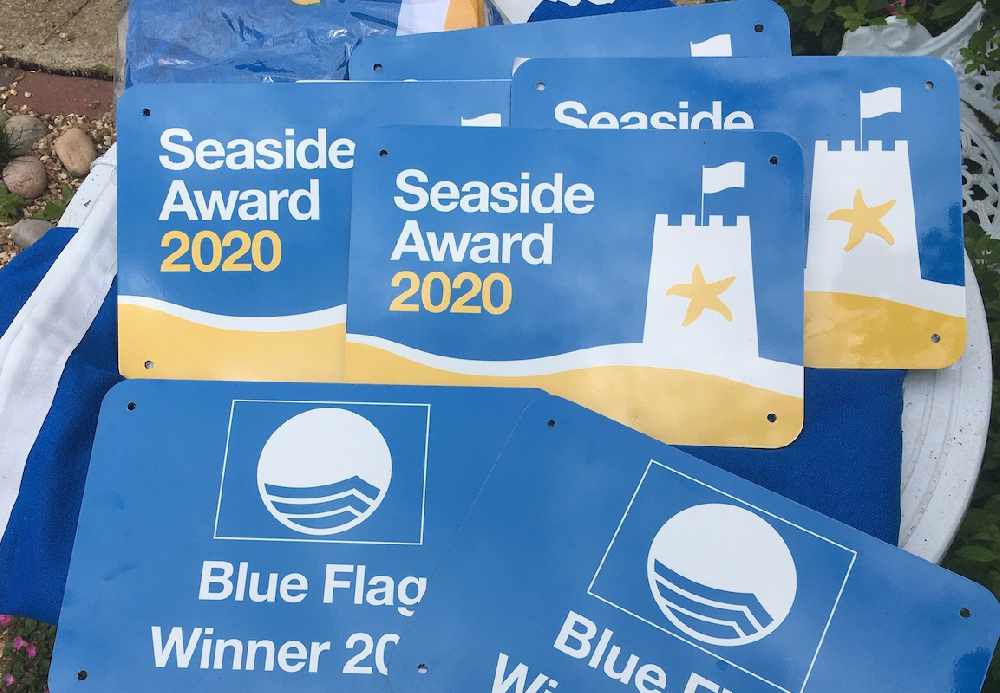 Exmouth gets award for second year too
Blue flags, signifying clean beaches are flying high on some East Devon seafronts from this week. Sidmouth, Exmouth, Seaton and Budleigh Salterton have won prestigious 'seaside awards', ranking them among the best in the country.
Environmental charity Keep Britain Tidy gives the awards in recognition of beaches that achieve the highest standards of beach management and, in the case of bathing beaches, meet required standards for water quality.
This year, Sidmouth wins the prestigious blue flag for the first time and Exmouth retains the award for a second year.
The news of Sidmouth's new Blue Flag was welcomed by the district council's Sidmouth Town ward councillors Denise Bickley and Cathy Gardner who said: "We are delighted that Sidmouth has been awarded its first blue flag this year. This is a great team effort and thanks must go to East Devon District Council staff, Sidmouth Town Council staff and councillors, Jurassic Paddle Sports, Sidmouth Lifeboat, as well as the army of volunteers who play a huge part in keeping the beach clean. Working together is an example of community spirit at its best."
East Devon's beaches join the country's very best beaches, from popular holiday spots to quiet, more hidden-away spots. What unites them all is knowing that they are clean, safe and meet the highest environmental standards, as well as the tough international bathing water quality standards.
Keep Britain Tidy awarded the following:
Budleigh Salterton: Seaside Award (non-bathing)
Exmouth: Blue Flag and Seaside Award (resort)
Seaton: Seaside Award (non-bathing)
Sidmouth Town Beach: Blue Flag and Seaside Award (resort)
Cllr Geoff Jung, East Devon's Coast, Country and Environment Portfolio Holder, said:
"It's great that our beaches have again achieved the Blue Flag Awards. This clearly demonstrates that East Devon District Council, through their team of officers and staff, their various partners and our many volunteers have again worked tremendously hard to gain these awards.
"The Blue Flag awards assess the beach and its surroundings for safety, services, environmental education and management, plus being litter free. At our bathing beaches it's judged on our water quality too.
"On behalf of all our residents and our many visitors to our beaches, I would like to congratulate our hardworking team for the work that they have done."