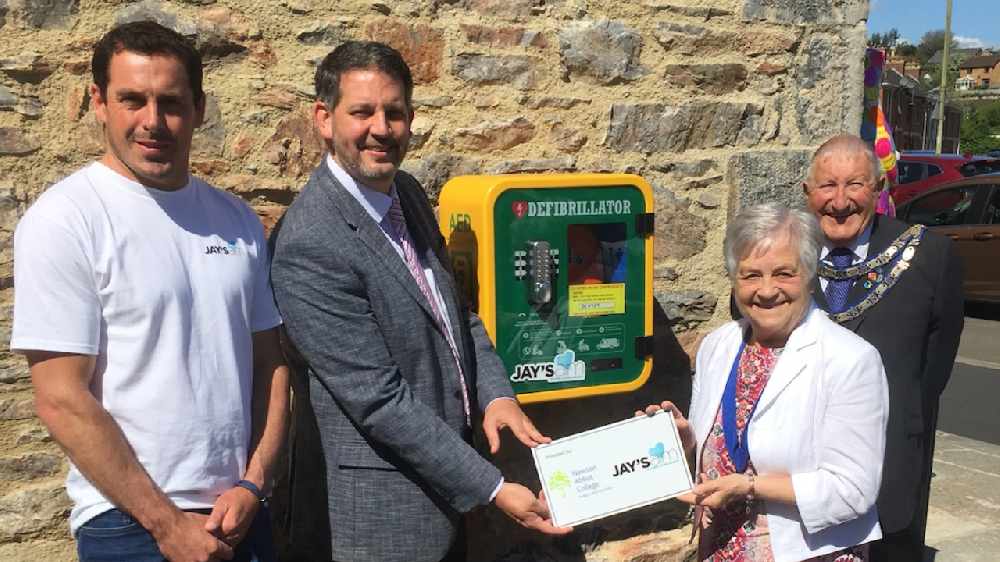 Life-saving kit courtesy of Jay's Aim charity
A new public defibrillator has been installed at Newtons' Place, courtesy of the Jay's Aim charity and fundraisers at Newton Abbot College.
The emergency cardiac equipment was unveiled by Newton Abbot Mayor Councillor Mike Joyce, and his deputy Councillor Carole Bunday, after being handed over by Dan Osborne, whose brother's death from a heart attack in 2017 prompted the founding of Jay's Aim.
Councillor Joyce said: "I'm absolutely thrilled, being someone with a heart complaint myself and having the defibrillator here at Newton's Place, it gives a sense of reassurance and the more we have of them the better.
"There are others around the town and I think it's just the best thing, we thank everyone who has made it possible."
The device can be used by anyone without the need for training. After dialling 999, the caller is given a code to unlock the box then simple instructions to dispense the life-saving shock.