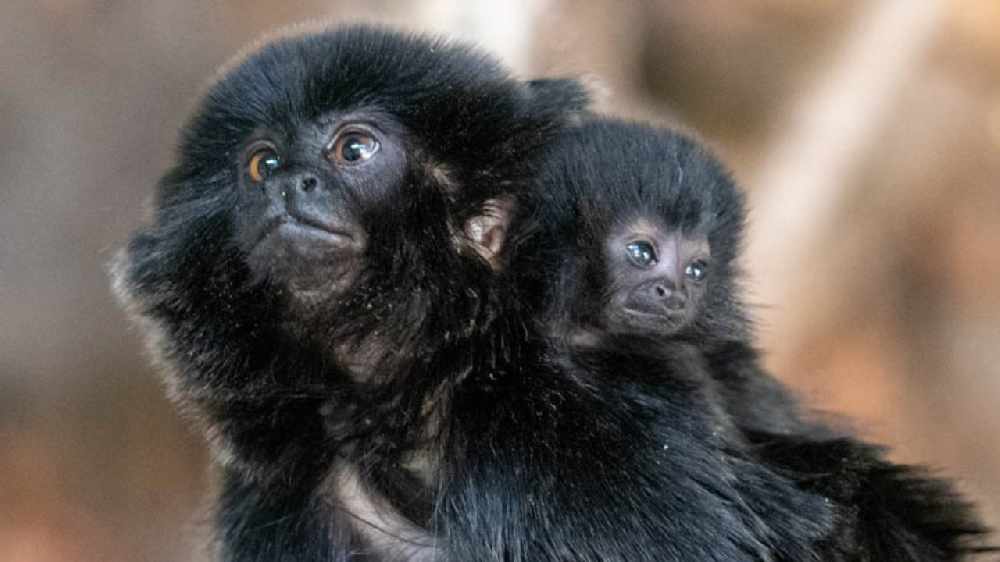 Photo: Paignton Zoo
Endangered Goeldi's monkey born in Paignton
A Goeldi's monkey, classed as vulnerable on the IUCN Red List, has been born at Paignton Zoo.
The youngster will spend the first few weeks riding on its mum's back, and when it gets a bit bigger, both parents will take turns caring and carrying. Keepers will name the baby when they can determine its gender; this will be when the baby starts to spend time off mum. Infants are weaned at around 65 days.
Goeldi's monkeys (Callimico goeldii) are small New World monkeys native to the upper Amazon regions of Brazil, Peru, Bolivia, Ecuador and Colombia, and take their name from its discoverer, the Swiss naturalist Emil August Goeldi. They have shaggy black hair, claw-like nails and long tails.
Lisa Britton, Curator of Mammals said: "This new arrival is important for the species as they are classed as Vulnerable on the IUCN Red List, with their wild numbers thought to be decreasing due to the main threat of habitat loss".