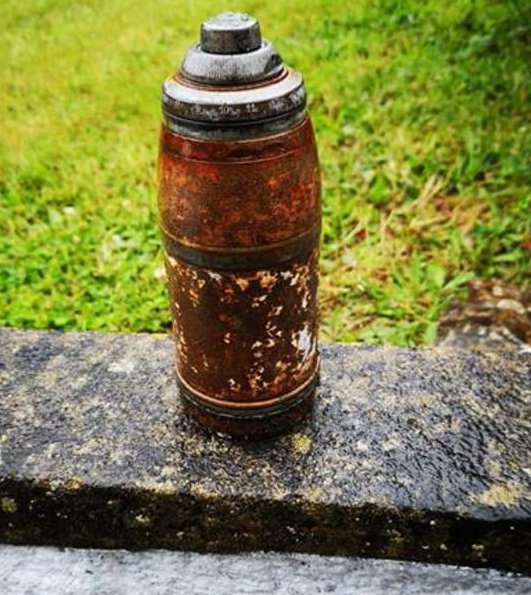 The Teignmouth shell (courtesy: Devon and Cornwall Police)
Shell shock for Teignmouth householder
Stay at home and be safe, we've been told for months.
But for 30 years, one Teignmouth household's not been quite as secure as they'd thought. They'd been using a military shell as a doorstop.
On Thursday, the bomb squad put a stop to the stop, blowning it to smithereens in a controlled explosion at Ness Beach.
The device was a MK2 British shrapnel round believed to have been brought back from Malta.
Police haven't revealed who owned the shell, nor how shocked they were to be called.