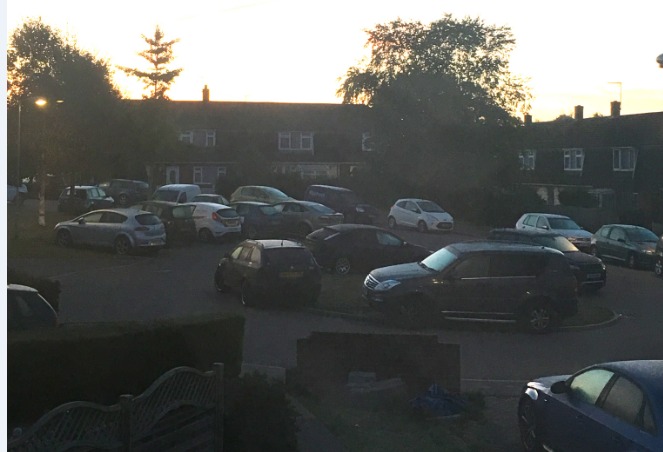 Image: Damian Welland
Residents of Bonville Close, Exeter can park on roundabout
Devon County Council's Exeter Highways Committee agreed not to go ahead with double yellow lines around the traffic island in Bonville Close.
Residents of the road, which already has fewer parking spaces than houses, objected to the plan for no waiting at any time which they said would have a huge impact by removing six parking spaces.
They said the change would move cars elsewhere in the road, and they asked for more parking bays to be created. That would have to be done by Exeter City Council, which owns the land, councillors were told.
Resident Damian Welland said: "There are between 37-40 houses and flats in our close.
"Of them, 11 have driveways and there are 19 spaces on the road/bays for parking which equals 30 spaces in total, so by taking away the parking around the roundabout there is not going to be enough parking for everybody who lives down here."
Jenny Pill added: "I do see the safety angle to stopping the parking on the roundabout as it is difficult for the council bus, the refuse collectors and for emergency services to manoeuvre.
"However it is important that the Council offers a positive alternative."
She added: I think more parking needs to be created on our street, by adding additional bays."
A report to councillors said: "The proposal was to protect the traffic island and prevent obstructive parking on and adjacent to it.
"However due to the level of opposition, and as the resident requesting restrictions has signed the petition against this proposal, it is recommended that this request is not progressed."
Councillors also agreed not to go ahead with parking restrictions in the turning area at Madison Avenue, Exeter, after objections from residents.