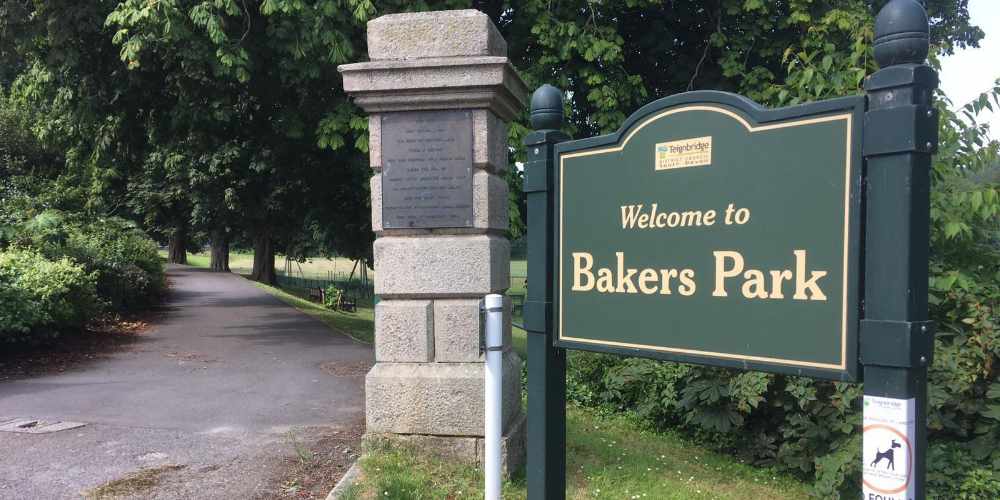 They include new changing rooms and a refreshment kiosk
Improvement plans for Bakers Park in Newton Abbot are being recommended for approval.
Teignbridge District Council's own application to revamp the park would see new changing rooms installed, a refreshment kiosk pavilion built, the tennis courts resurfaced, improvements to the footpath towards Bradley Manor, an additional five spaces in the car park, and a lighting column for the Devon Air Ambulance installed.
The council have already agreed to spend £705,000, all from section 106 contributions from developers, on the park, and of that, £489,000 has to be spent on Bakers Park and cannot be spent anywhere else.
A vehicle height restriction barrier, 2.2m high, will be installed at the entrance of the car park to protect against unauthorised encampment of the site, the application adds.
There were two separate encampments of travellers over the summer at Bakers Park, one of whom arrived by breaking through new heavy duty locks and chains.
Next Tuesday's planning committee meeting sees officers recommend that despite there being 22 letters of objection and only three letters of support, the application be approved.