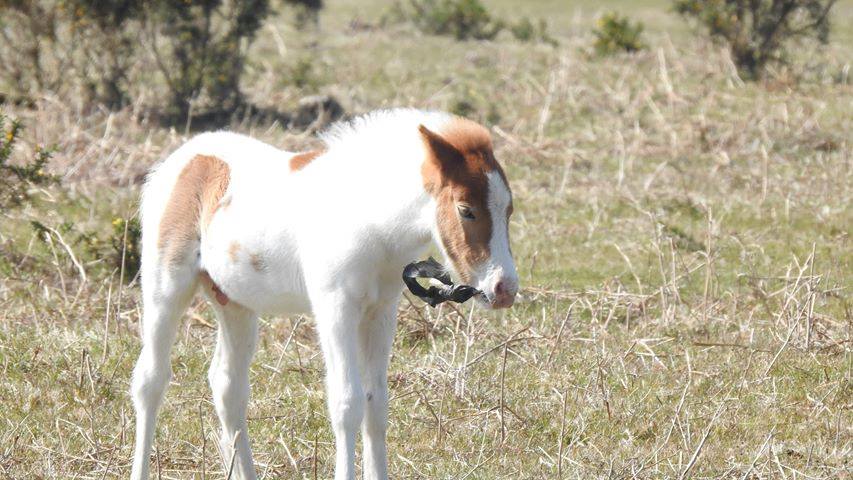 Image: Yelverton Roundabout, Facebook
A passer-by had to stop this Dartmoor pony eating it.
The Dartmoor National Park Authority has urged dog walkers on the Moor to take their litter home.
This photo was shared on the Yelverton Roundabout Facebook group, after a passerby managed to step in and grab the bag from the pony's mouth.
They say in the 20 minutes that followed, they collected more bags from the area.