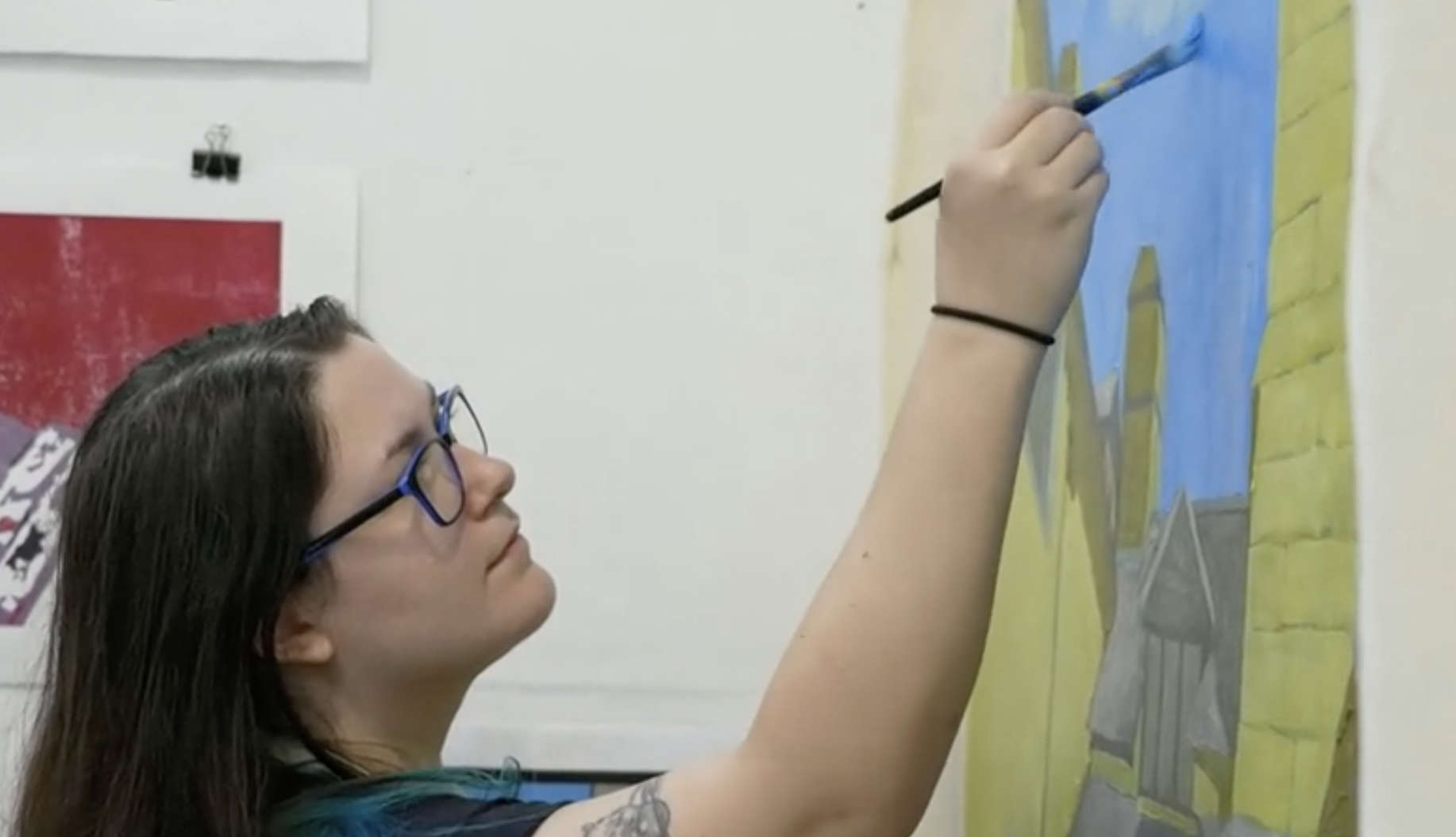 The picture's brighter for the university (courtesy: BBC Spotlight)
WATCH: Arts College upgraded
Plymouth has a new university.
After a three-year campaign, the city's college of art is to become Arts University Plymouth.
Dr Stepem Felmingham, its pro vice chancellor describes it as "a tremendous moment."
Although the arts college offered degrees, there was a degree of confusion about what that meant, coming from a college.
It's the third Plymouth educational institution to get an upgrade.
Plymouth Poly became the University of Plymouth at the beginning of the 1990s.
The College of St Mark and St John later transformed into Plymouth Marjon University.
Now Arts University Plymouth makes it a uni hat trick.
This video report is from BBC Spotlight.