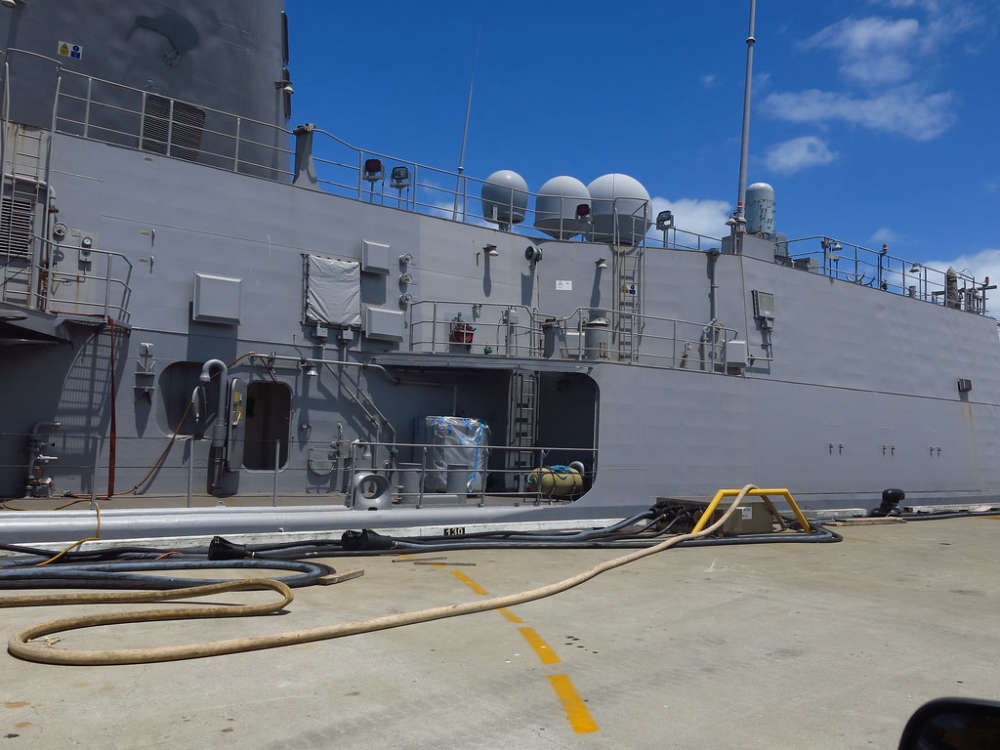 A vessel at Devonport Dockyard (file image courtesy: Mark in New Zealand/Creative Commons)
False alarm at submarine base
A nuclear-alert siren blaring across Plymouth on Monday afternoon was a false alarm.
Residents around Deovnport Dockyard are well used to a practice siren sounding at 11.30 a.m. on Mondays, but at other times the siren is meant to signify a genuine risk of nuclear radiation.
Babcock International, a private company that operates the facility, is understood to be investigating the unscheduled alert.
Labour MP Luke Pollard in whose constituency the dockyard is based has asked defence secretary Ben Wallace to implement a full investigation into how the situation was communicated to "panicked residents who were left waiting up to 90 minutes to hear news of the false alarm."

Mr Pollard describes communications around the false alarm as "woeful."
In his letter, reproduced below, he says: "If the nuclear sirens go off outside the weekly test you have to assume it is real and that radiation has been released from the dockyard.
"Today's false alarm was accompanied not by clear communications but with muddle and confusion. I want a full investigation into why the alarm went off and an overhaul of the communication plans.
"In the event of a radiation leak every second matters and in the event of a false alarm the priority must be to let people know it was a mistake quickly. Failure to communicate properly has eroded trust in the siren. That could cost lives. The MOD, the Royal Navy and Babcock need to respond to this fast and with seriousness."