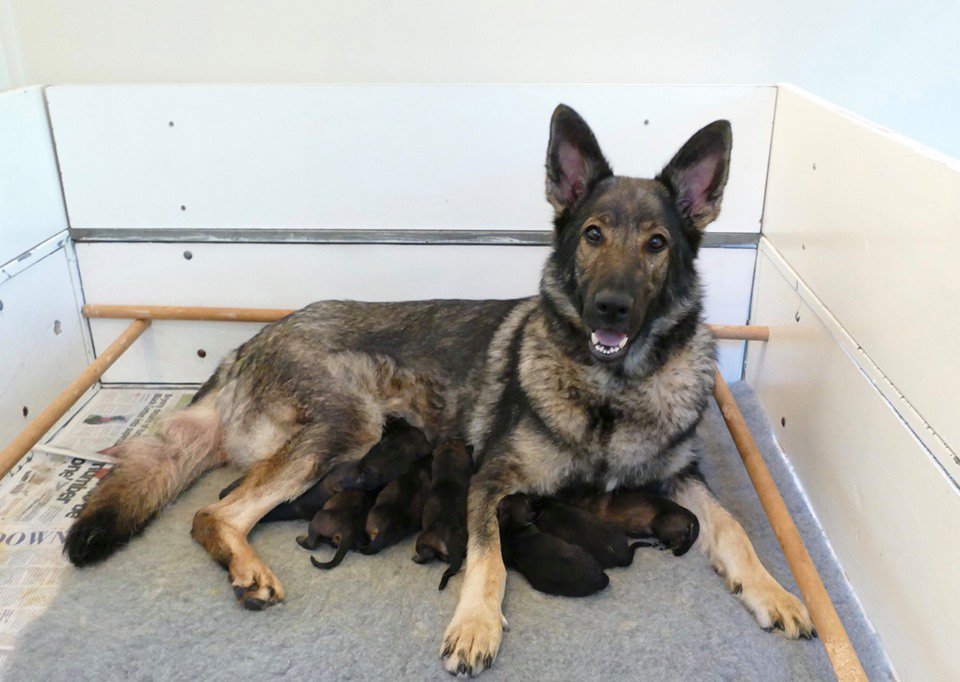 Image: Devon & Cornwall Police
One was born in the dog van!
Devon and Cornwall Police has shared pictures of police dog Ella and her 9 puppies, five girls and four boys.
They said after an eventful 12 hours, two veterinary interventions and a puppy born in a dog van, Mother and puppies are doing well.
If you want to follow their progress, follow the Force's canine development officer on Twitter