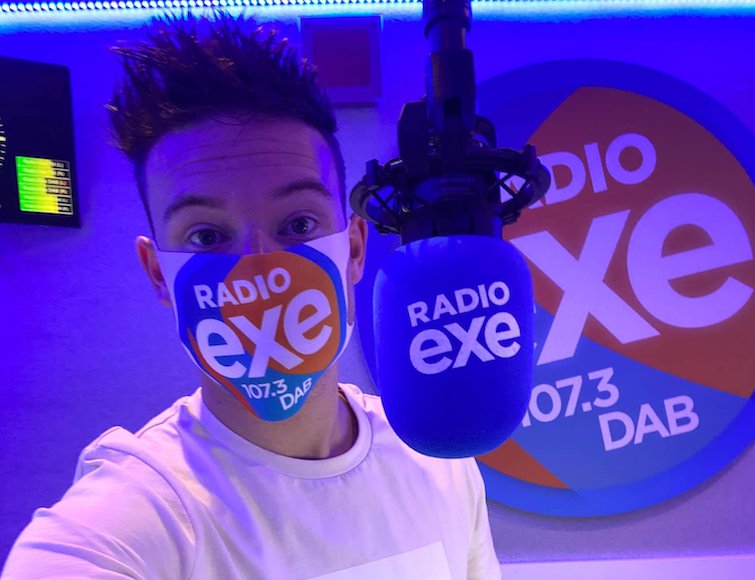 Deserves to be fined
You know where to stick it
Unless you have a relevant medical condition or are under 11, you know where to stick your mask. On your face, from Friday, when you're going to the shops. If you don't it could cost you £100, and that will disappoint Devon and Cornwall police. People here are generally sensible, they say.
Although it's been fine to go shopping massless since the pandemic began, the government has now made it mandatory to wear a face covering in retail premises. But you won't need to wear one when going to the gym or leisure centre when they reopen from Saturday, even though those places have been too dangerous to go to since March.
Devon and Cornwall Police and crime commissioner Alison Hernandez has asked people not to cal police if they see someone massless in a shop, unless there's some other aggravating issue such as the threat of violence.
Last week, chief constable Shaun Sawyer said people could find themselves leaving the shop in the back of a police van if people refused to leave a shop when asked to do so for not wearing a mask. He believes most people will comply with the law and act responsibly as they have been doing on the whole since lockdown began - and ended.
But from Friday, police can issue a fixed penalty notice to anyone refusing to comply. Devon & Cornwall Police has been one of the biggest issuer of fines for breaking lockdown, with about a thousand dished out in April and May. But on face masks, they say their adopting an educate, engage and encourage approach with enforcement as a final option.
Assistant chief constable Glen Mayhew said: "Our approach will be similar to that already seen with face coverings being mandatory for those travelling on public transport. We will be engaging and educating the public with enforcement as a final option. It is disappointing if my officers are having to give a £100 fixed penalty notice to any member of the public for refusing to comply with the legislation.
"It's important we support our economy as it looks to restart and we come together as communities at a critically important time for the tourist industry. But that needs to be done safely. Many of our businesses have taken extraordinary measures to increase safety to the public, and wearing a face covering is the next step to reducing risk.
"Covid has not gone away and the responsibility for wearing a face covering sits with an individual. We know shops have already been managing customers effectively, so we hope everyone will adapt to the new measure and play their part in a creating a safer society."