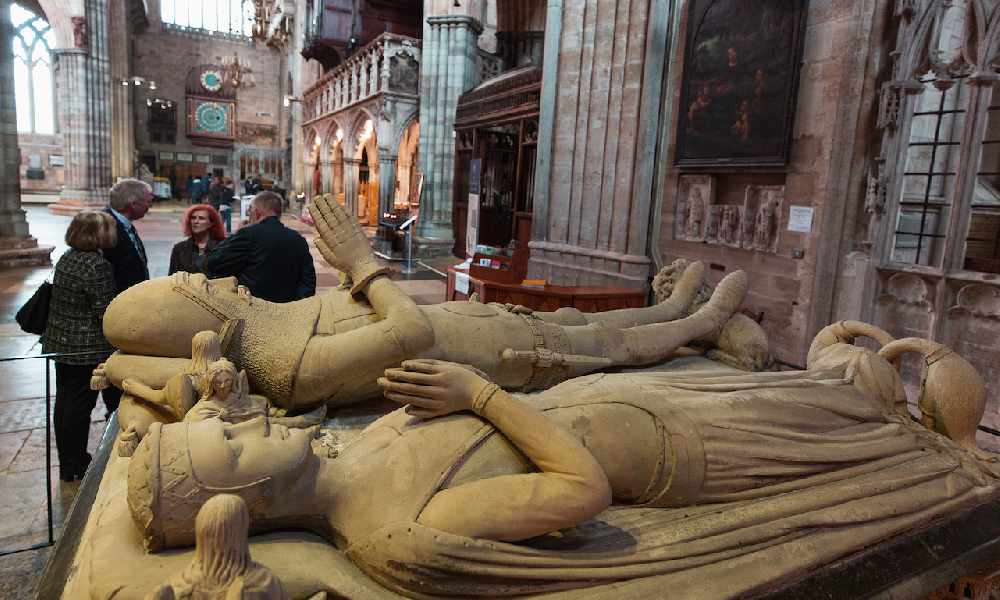 And this was before covid (courtesy: Tim Pestridge)
Sightseers' entry price cut
First pubs and restaurants. Now the cathedral.Things are returning to normal bit by bit, with new safety measures too.
At noon on Monday, Exeter Cathedral is welcoming back tourists and sightseers - and cutting the entry price to a fiver. It's the third phase of a return to full service (pun intended) following the reintroduction of public worship last week, and reopening for private prayer and reflection a month ago..
Cathedral administrator Catherine Escott says: "It's a stunningly beautiful building offering so much to see, and with nearly a thousand years of history, there are so many stories to tell too. We've really missed welcoming visi-tors from around the world to discover this special place."
In response to the coronavirus pandemic, Exeter Cathedral is also keen to welcome and support those closer to home. Dean of Exeter, the Very Revd Jonathan Greener says: "We want to be here for the whole community of Devon. The Cathedral has always been at the centre of life here, but in the trauma of the coronavirus pandemic, this huge, safe space, really is purpose built for the reflection and spiritual healing that so many of us need."
Anyone visiting for private prayer or reflection, or to attend services, can go in free of charge. So can people who livein Exeter (postcodes EX1-EX4 if they apply for a permanent free entry pass. The cost for tourists and sightseers is now £5. The cathedral says they're trying to make it accessible to as many visitors as possible.
Measures will be in place to help ensure the safety and wellbeing of visitors, volunteers, and staff, including hand sanitiser stations, reduced capacity and physical distancing floor markings.