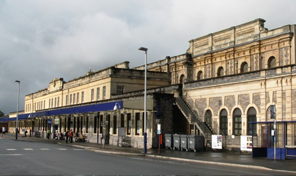 Campaigners against soaring rail fares will be protesting at Exeter St David's station today.
It's one of 50 stations around the country being targeted by protesters including rail unions and passenger groups.

They are lobbying travellers and warning that next year will see higher ticket prices, ticket office closures, staff cuts and disruption to services.

The cost of some journeys is set to go up by 10 per cent.