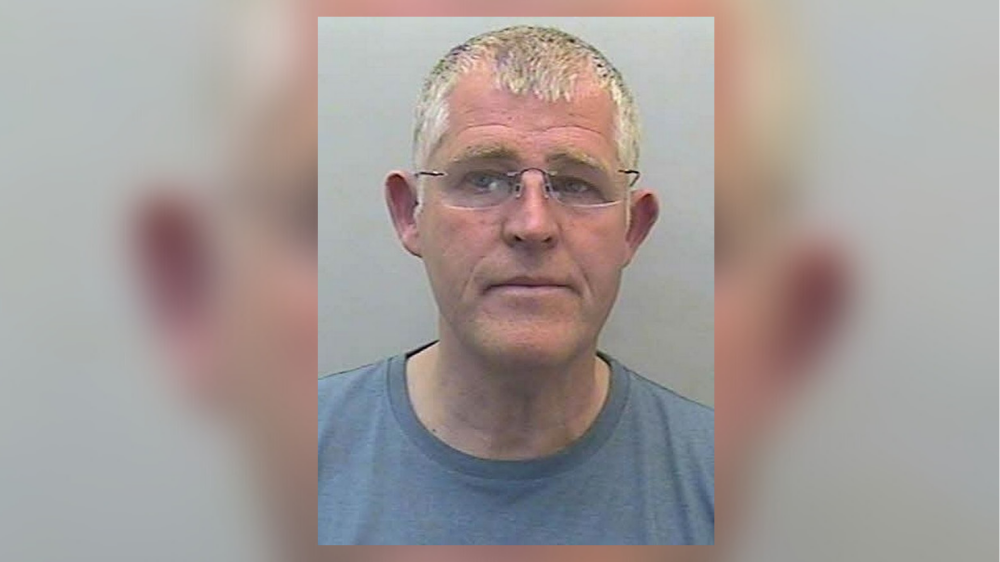 But no date for completion
A new report into how jailed former East Devon councillor John Humphreys was able to receive an honorary title while under investigation for sex crimes against children is slowly progressing.
Speaking at East Devon District Council's (EDDC) 'annual council', the equivalent of an AGM, chair of the council councillor Ian Thomas (Independent, Trinity) announced that work is underway on the proposed terms and scope of an investigation.
He said the council's chief executive Mark Williams has received replies from all group leaders on the council and is now preparing a report that will outline potential options that will be presented to EDDC's cabinet on Wednesday 13 July.
At a full council meeting last month, 41 members voted in favour of looking into options for a report. Councillor Phil Twiss (Conservatives, Honiton St. Michael's) was the only one to abstain.
Mr Humphreys, who also previously served as mayor of Exmouth, is now nine months into a 21-year prison sentence for sexually assaulting two teenage boys in the early 1990s and early 2000s.
He was first questioned in 2005 but police did not find sufficient evidence for a prosecution.
Following a complaint by a second victim, he was arrested in 2016 before being released under investifation on suspicion of sexually assaulting the two boys.
Nothing was made public and Mr Humphreys continued to be an East Devon councillor until May 2019, eventually being awarded the honorary title of alderman in December that year.
Following his conviction in August 2021, the council voted to remove his title and to have a review of the process of selecting aldermen.
The review, carried out by EDDC councillors, has so far only looked at peripheral matters such as whether aldermen should keep their free car parking permits.
The new report will be independently conducted and take a far more detailed look into how Humphreys came to receive the award.
Speaking at annual councilm Cllr Thomas said: "None of us will ever forget the shock of hearing that former East Devon District councillor John Humphreys had been convicted and sentenced to 21 years in prison for sexual offences against two young boys between 20 and 30 years earlier.
"Our enduring thoughts remain for the victims and how large parts of their lives have been dominated by the unimaginable despicable actions of Mr Humphreys.
"On the 18 December 2019, council had bestowed the honour of alderman upon John Humphreys. His conviction on the 21 August 2021 demonstrated this to be a dreadful fundamental mistake."
The award of alderman is made by many councils to former councillors in recognition of their civic contributions. In East Devon, aldermen are entitled to free parking in the council's car parks and may continue to represent the council at some functions.
Speaking at full council last month, Cllr Jess Bailey (Independent, West Hill and Aylesbeare) said she wanted to find out how John Humphreys, despite his arrest in 2016, continued to serve as a councillor until May 2019, retained his position as lead member for Exmouth and went to be bestowed the honour of alderman in December 2019.
She said any report into these matters should be "about one key thing: child protection and safeguarding of children."
"Both the CPS [Crown Prosecution Service] and the police specifically commented on the fact that John Humphreys held a position and standing in the community.
"People who hold positions of power and authority are more difficult to challenge. It's therefore essential that the council do everything possible to make sure it does not in any way perpetuate this power and potentially make it more difficult to come forward and seek justice.
"Simply saying innocent until proven guilty is not enough. Whilst it might not have been possible to prevent John Humphreys from being a councillor while he was under investigation, the council was not under any obligation to bestow the honour of alderman on him."
Earlier this week the i newspaper reported that a senior officer at EDDC knew that Humphreys was under investigation by police from 2016 but did nothing to prevent him from continuing with his duties and becoming an alderman.