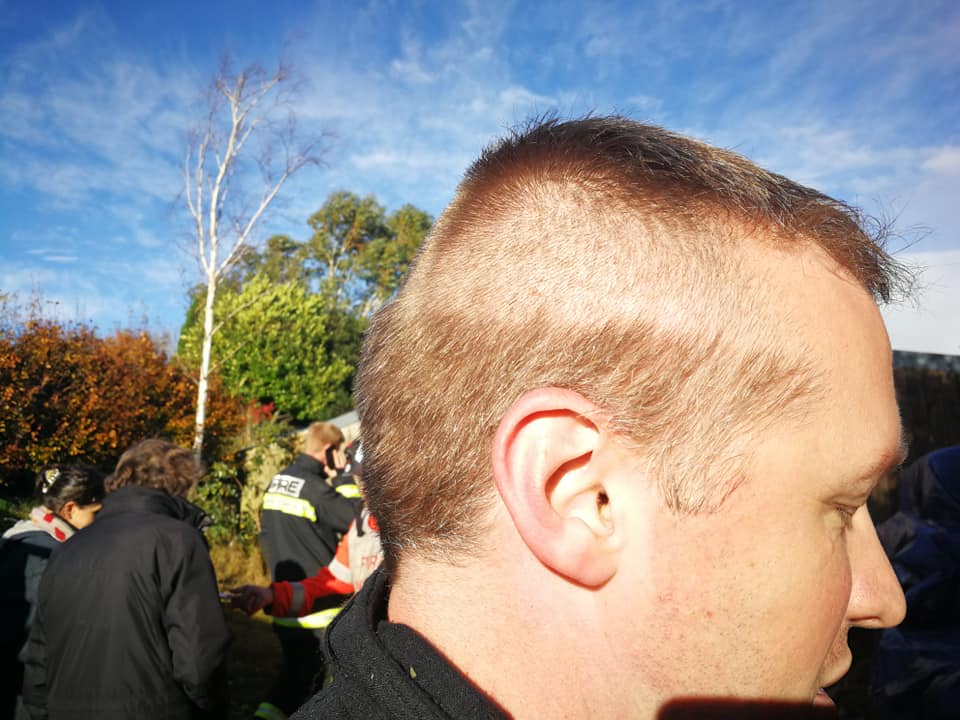 Image: Buckfastleigh Fire Station, Facebook
He got called out
Buckfastleigh Fire station decided to praise (or humiliate!) one of its retained firefighters who left in the middle of a hair cut to go on a shout.
In a post they said "To be a retained firefighter takes a certain type of person, to respond to your alerter 24 hours a day, 7days a week takes dedication, stopping what your doing no matter what! However leaving a haircut half way through when your alerter goes off is on another level"
The post has been liked nearly 500 times.