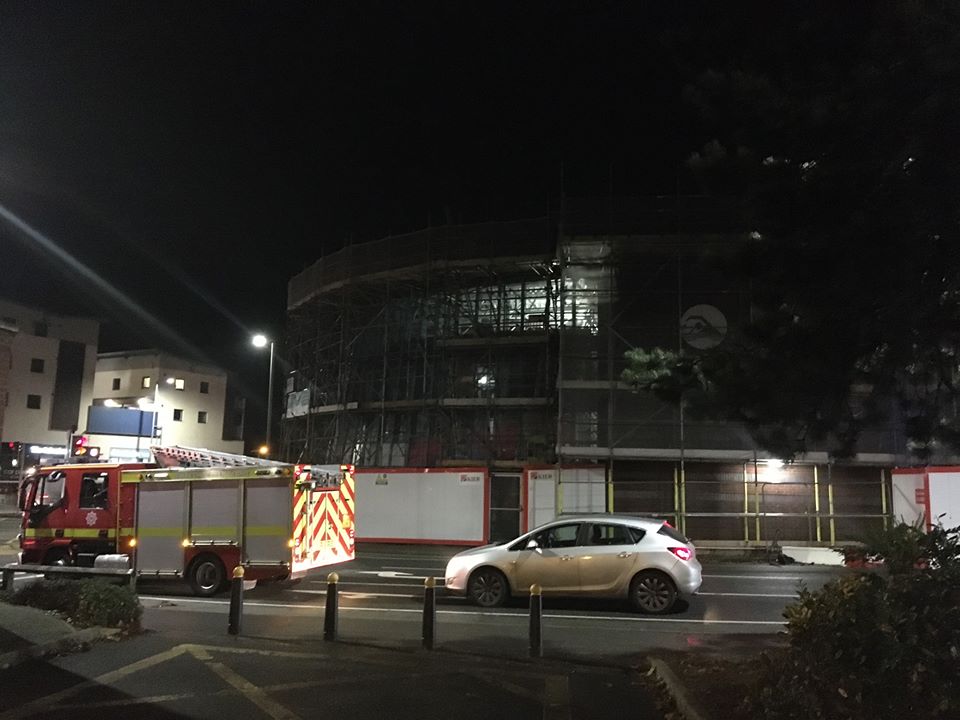 The scene on Sunday night when multiple fire crews were called to the scene.
It will open in stages after fire alarms sounded on Sunday.
Exeter's troubled Riverside Leisure Centre is still facing disruption.
Fire crews rushed to the scene on Sunday night (24th November) after fire alarms sounded.
It turned out to be a false alarm, after water had got into a sensor.
But the operators say it still isn't fully reopen today (Tuesday 26th November).
Studios 1 & 2 will reopen for classes from 5pm tonight, along with the squash courts, reception and changing rooms. But the sports hall and gym won't reopen until Friday (29th November).
They've apologized for any inconvenience this may cause.
The swimming pool and other parts of the centre have been closed since a serious fire in February 2017. Repairs are taking much longer than initially expected because of structural problems discovered with the roof.