Reconstruction didn't go swimmingly
More than four years after a fire put an end to swimming at Exeter's Riverside centre, the pool is open once more.
A devastating blaze in February 2017 closed the entire facility for months, but the gym and sports halls were back in operation later that year.
But whilst fire damage was being repaired, unrelated structural weaknesses were revealed. Amongst the work undertaken, all 276 panes in the roof glazing had to be replaced.
It would have cost somewhere between £15 million and £20 million to pull down the whole building and start again from scratch.
Instead, a rebuild of £5.6 million has put things right - and more. The pool and other facilities are up to 21st century standards, a long way from the complex's tired 1980s' origins.
The trauma seems to be behind the Riverside. In September 2020, Exeter City Council took direct control of operating it, along with the city's other public leisure centres.
Diana, Princess of Wales officially opened the leisure centre, then called the Plaza, first time round in 1986. This time, a much smaller group of people got to see council royalty in the form of Cllr Phil Bialyk (Labour) perform the ribbon-cutting ceremony. But then, social distancing wasn't in place in the eighties.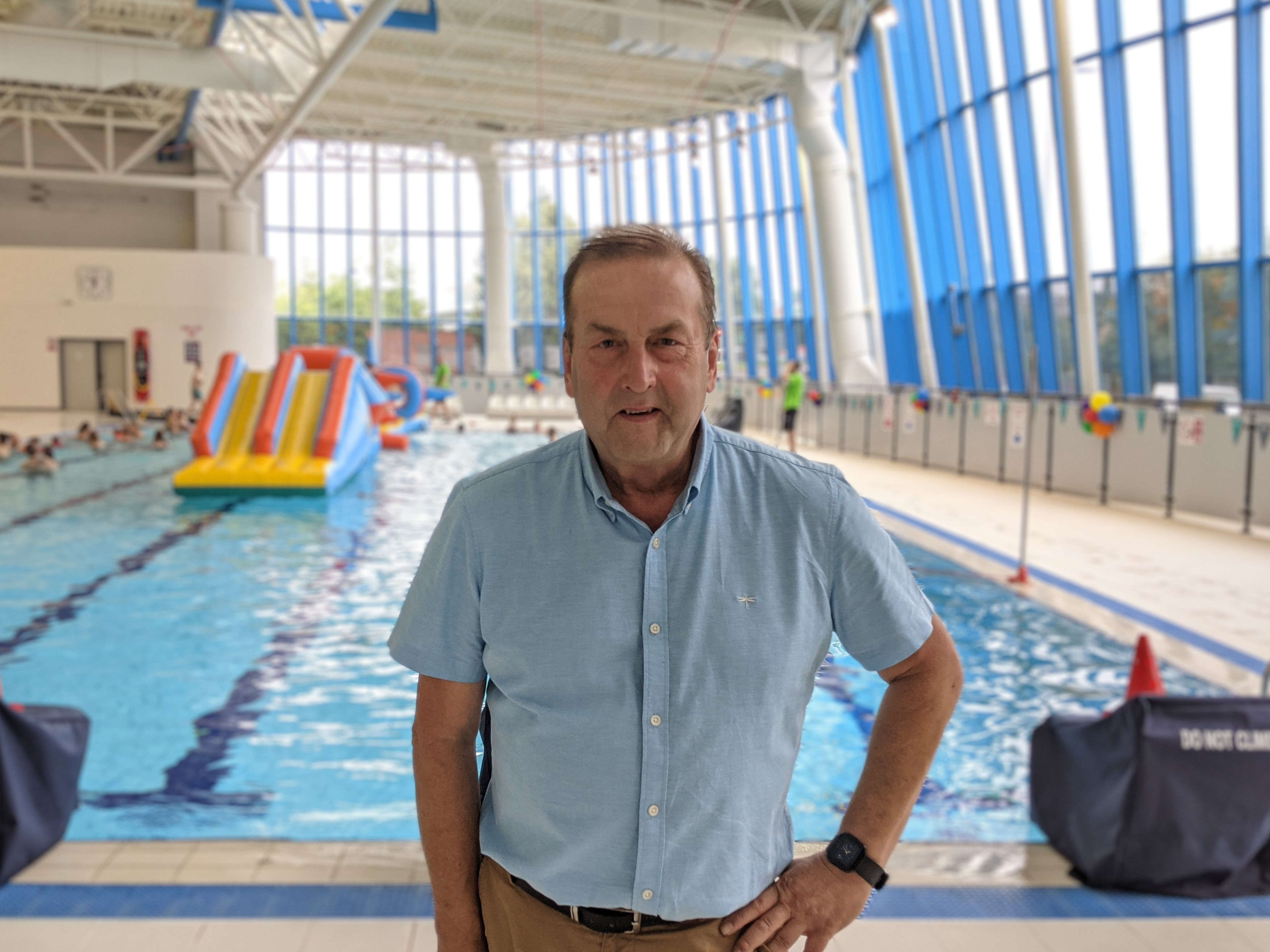 Exeter City Council leader Phil Bialyk at the Riverside pool