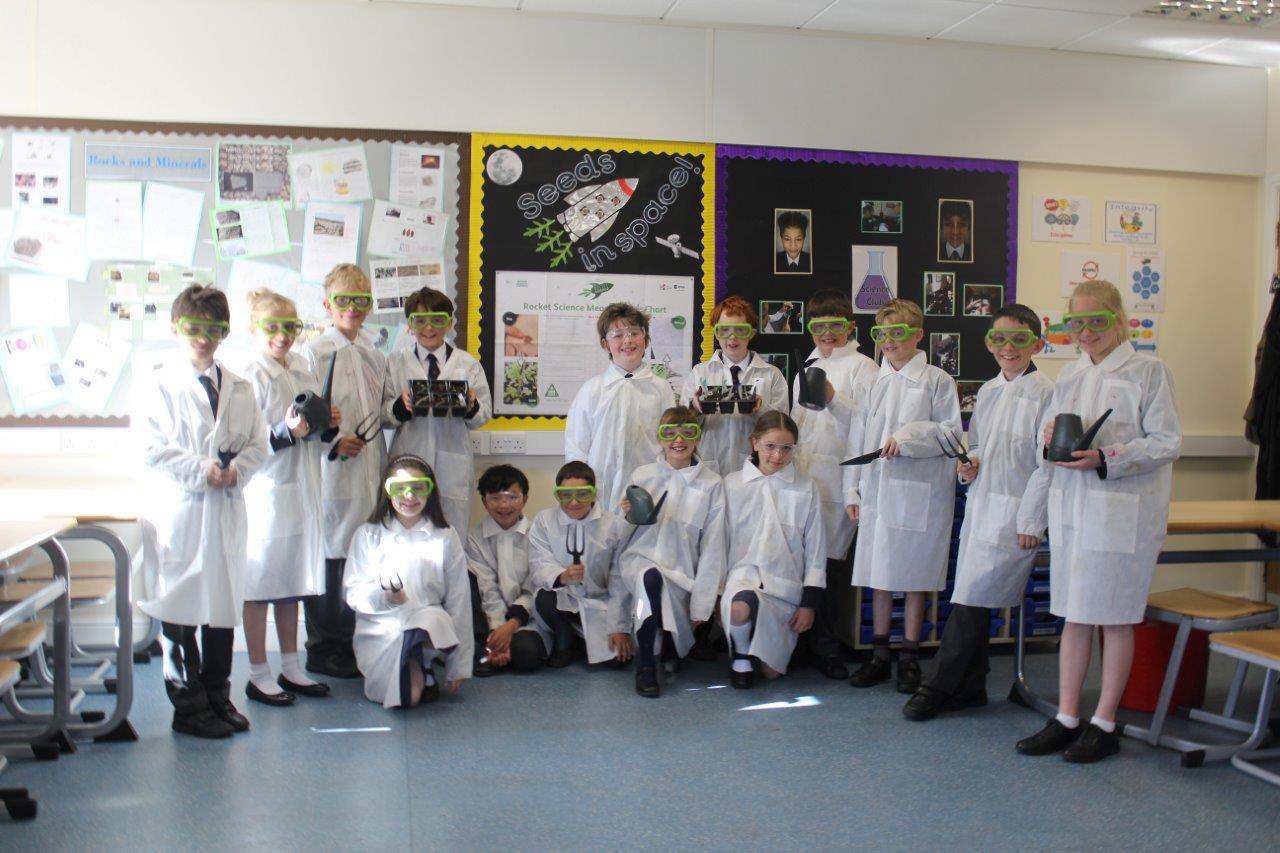 Exeter Junior School scientists
Children at schools in Exeter and east Devon are among those taking part in an experiment for the UK Space Agency
It really is rocket science for the pupils taking part in the scheme involving British astronaut Tim Peake.
Two kilogrammes of seeds for the plant rocket have spent a few months with him at the International Space Station and then been brought back to earth.
Schools across the country have been given two packets of seeds - one which has been to space, and one which hasn't - and they're not being told which is which.
They've now planted all the seeds and will cultivate them all in the same conditions - observing whether there are any differences in how they grow and reporting the results to space scientists.
Schools taking part include Exeter Junior School ([pictured), Countess Wear and Maynard in Exeter, Woodbury Salterton, Colyton Grammar and Withycombe Raleigh.