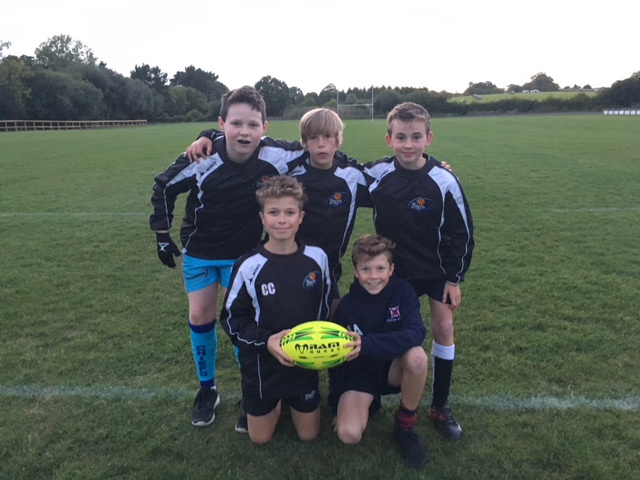 Scrummage of boys say "give rugby a try"
Exeter Athletic under-12s new campaign
The success of the Exeter Chiefs has prompted a group of 11 year olds to encourage more youngsters to join them.
Boys at Exeter Athletic Rugby Club, which meets at Clyst St Mary, have links to the Chiefs; and have only recently changed their name from Exeter Rugby youth after merging with Wessex RFC.
The under 12s have started their own campaign called Give Rugby a Try. Their coaches say that many children get enthused at the start of the season, and especially in a place like Exeter, with the Chiefs doing so well, and look for welcoming clubs. Exeter Athletic's name may not be well known at the moment, given it's new, but the pitches are in tip-top condition and the club has ambitious plans.
11-year-old Thomas says: "We have fun, we get fit, and we want more people to come and play rugby with us."
The boys ask others youngsters to simply turn up to take part on Friday evenings. Games take place on Sunday mornings.
Former Chiefs winger Matt Jess is behind them too - and says whatever your shape or size, rugby's an inclusive game. "Just come along, bring your boots, or even just trainers while you get the hang of it."
Radio Exe is adopting Exeter Athletic RFC under-12s this season. We'll be adding them to our 'community sports' pages.
If you or someone you know is 12 or under and wants to try rugby and make new friends in supportive surroundings, email the team's administrator, James Sommers, at facilities@exeterathleticrfc.co.uk