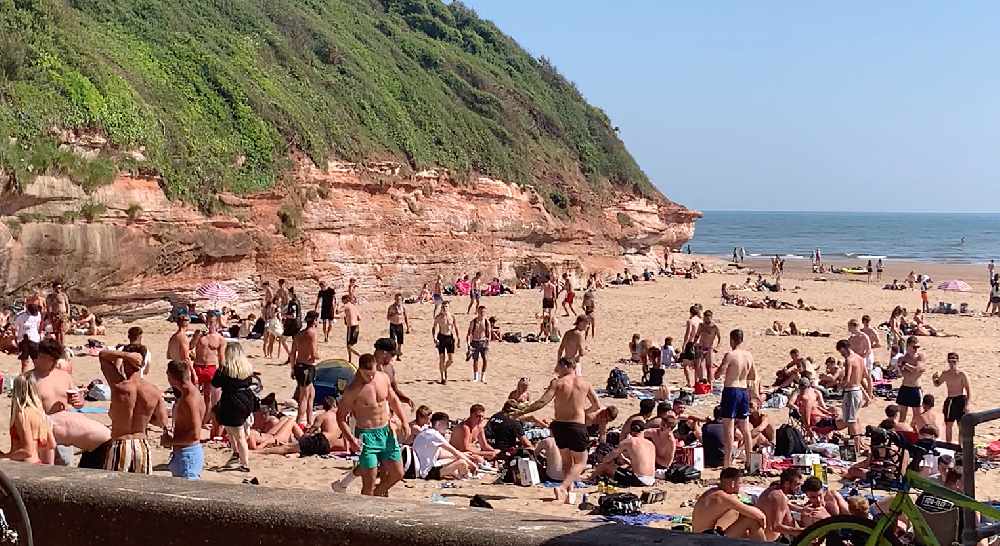 Increased patrols for summer
As schools close for the summer and the holiday season get fully under way, police are calling for people to play their part in keeping the region covid safe. Devon and Cornwall Police are putting more officers on patrol, especially at beaches.
Following the opening up of the hospitality and tourist sector, levels of infection and new cases in the south west have continued to remain among the lowest in the country. Devon and Cornwall Police say that means continuing to observe social distancing guidance, getting tested if you have symptoms, washing hands regularly, wearing face covering where appropriate, and making use of hand sanitiser wherever it is available.
Chief Superintendent Matt Lawler said: "As anticipated, we are now starting to see an increase in local people out and about and tourists visiting the counties. I would like to thank the vast majority of people who continue to adhere to Government and health guidance and we are pleased to be able to welcome back visitors to our region safely and respectfully.
"Devon & Cornwall Police has been planning extensively with partners throughout the lockdown period for the re-opening of our region and whilst I have no doubt we are going to be stretched over the coming months, we have robust plans in place and we are ready.
"There will be more officers on patrol throughout the region with greater visibility and reassurance to communities throughout the summer period, particularly near beaches and waterways. We have also used additional investment provided by the Office of the Police and Crime Commissioner to give support to tackle drink related anti-social behaviour, and are working with the local Community Safety Partnerships to provide extra street warden security, public toilets and CCTV monitoring.
"If you are coming to Devon, Cornwall, Torbay, Plymouth or the Isles of Scilly, we welcome you, but please remember that COVID has not gone away. The infection rates remain low here and we are all keen for it to stay this way.
"We do expect our visitors to be respectful of the local community so that we can all enjoy the summer. Please continue to play your part and behave in a way that shows kindness and understanding to each other."