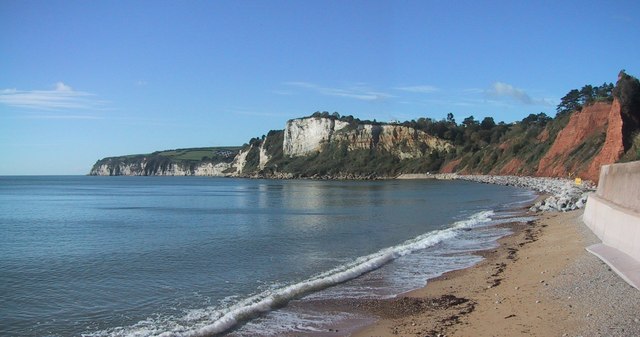 Seaton's jurassic cliffs (courtesy: Sarah Charleworth/WikiCommons)
Significant investment needed
East Devon attraction Seaton Jurassic needs someone new to run it after Devon Wildlife Trust has called it a day after five years.
Challenges posed by the covid pandemic have made it an incredibly tough year. As with all attractions, it has had to close for much of the past 12 months. But now the need "to undertake substantial, costly renovations to the attraction's exhibitions" have led the trust to decide now is the time to hand over to another manager.

Owned by East Devon District Council, Seaton Jurassic opened in 2016 and a quarter of a million people have now visited to explore its interpretation of the story of life and its evolution from the Jurassic to the present day.
Devon Wildlife Trust's Chief Executive, Harry Barton, said: "We're very proud of what we have achieved at Seaton Jurassic over the past five years. The team of staff and volunteers we've built have done great work establishing the centre. We have also developed good and supportive partnerships with East Devon District Council and the wider community of Seaton."

Councillor Nick Hookway, East Devon District Council's portfolio holder for tourism, sports, leisure and culture, said: "We're very sorry to hear this news but understand that the pandemic has had a dramatic impact on many, including Devon Wildlife Trust (DWT) and East Devon District Council (EDDC). Our partnership at Seaton Jurassic has been of immense benefit to the town and the many visitors that have enjoyed Seaton Jurassic."
Councillor Paul Arnott, East Devon District Council's leader, added: "We cannot let this moment pass without thanking the huge number of volunteers from Seaton who have given so much time to keep the centre going against the odds. EDDC will ensure that any future plans are the subject of a full community engagement with the people of Seaton."