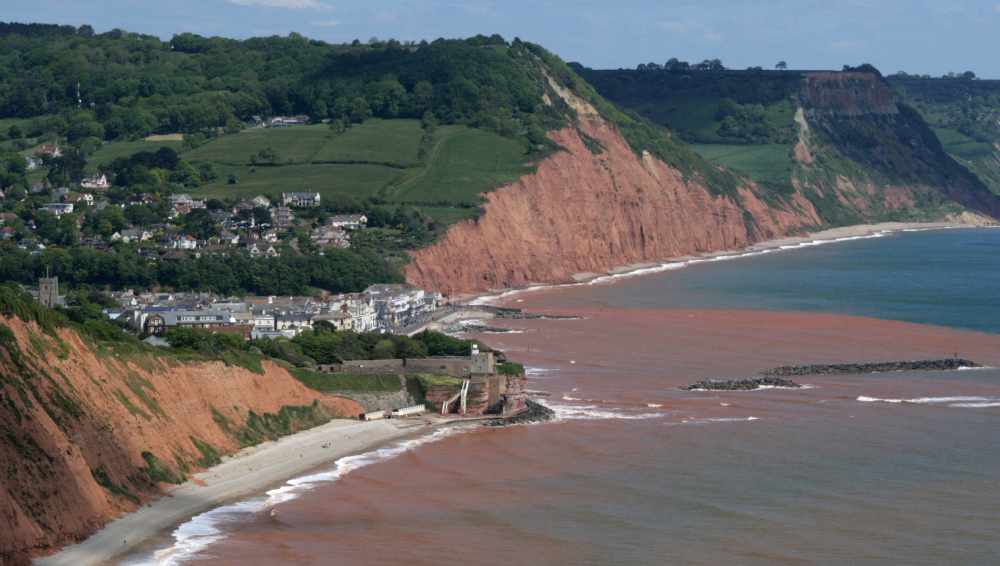 £8.7 million funding (almost) secured
Plans to protect Sidmouth from coastal erosion, which have been debated for many years, could get underway towards the end of 2022 if the process now progresses smoothly.
The town's Beach Management Plan (BMP) is now fully funded at £8.7 million, but the money is dependent on the Environment Agency approving the council's outline business case. If all goes to plan, work could get underway in the autumn of 2022.
A Plymouth University report says some parts of East Devon's coastline will erode more quickly than had previously been estimated, while some will erode less than previously thought. The beach management plan is designed to mitigate erosion.
Following a number of cliff-falls at Pennington Point in early spring this year, a review had been undertaken to consider emergency measures to protect properties in the town from the possibility of sea overtopping of the Sid river wall. However, the Environment Agency says it's not enough of an emergency, so it's going to need to get worse before action is taken.
East Devon District Council's Engineer Tom Buxton-Smith provided the BMP steering group with an update and progress of the proposed scheme which includes a splash defence and recharged beach along the main town frontage along with a super groyne on East Beach. The 'splash wall' has proved controversial. One such glass panel has been tested on the seafront and was subject to vandalism.
Mr Buxton-Smith says it's recognised that a one-metre high wall would not be appropriate in Sidmouth, so alternative solutions are under investigation. Glass panels, removable sections, benches with raising seats to act as barriers, together with flood gates are all being considered which will be part of the public exhibition and consultations prior to the planning application being submitted. Large offshore breakwater could cost £13 million - more than the total funding available for the project, so that's not a starter.