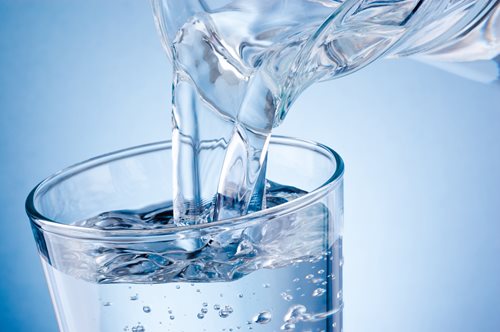 Cheers! (courtesy: South West Water)
They pay £425 million for Bristol Water
The company that owns South West Water has stumped up £425 million to buy neighbouring Bristol Water.
Exeter-based Pennon Group, whose headquarters is on Old Rydon Lane, already owns Bournemouth Water too.
Pennon is swimming in cash, having sold its waste business Viridor last year - and had £1.5 billion left in the coffers from that transaction. They've decided to give that money back to their shareholders. They're also buying back £400 million of their own shares. That usually increases the value of the business for its owners.
Buying Bristol Water means the company now has about 3.5 million customers. The deal also brings an extra 500 staff, although they haven't said what kind of restructure, if any, will be needed to absorb Bristol into the group. Regulators have to approve the deal before it can be completed.
Another 500 new jobs are expected at South West Water too, as it invests £100 million in a 'green recovery.' The company says it aim to use the money to eliminate harm from storm overflows, trial improvements to river quality to match standards of bathing waters and deliver low carbon water treatment works.
Commenting on the acquisition, Susan Davy, Group Chief Executive said: "As one of the South West's largest businesses, this has been a pivotal year for the Group as we have refocused on driving sustainable growth in the UK water sector, building stability for the long term and recognising ongoing shareholder loyalty.

"We have ensured Pennon is well positioned for the future, delivering more for customers and communities. The acquisition of Bristol Water announced today is the next step in the growth of the Group, building on significant experience as a leader and responsible employer across the greater South West."