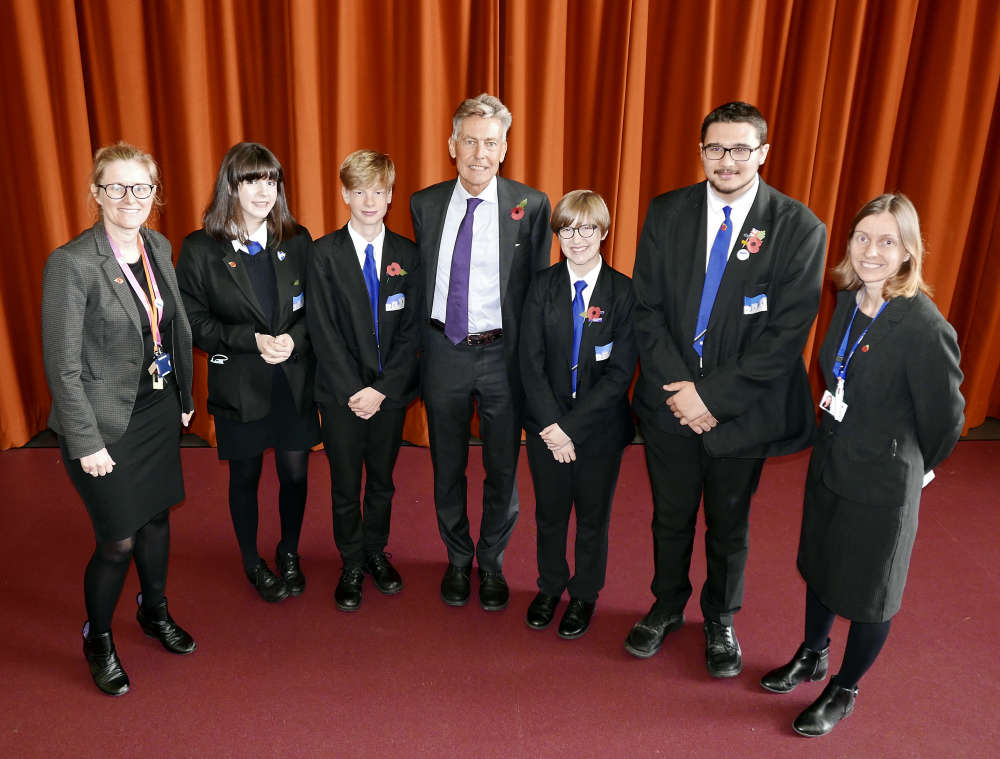 Ben Bradshaw MP, centre, at St James School (courtesy: Steven Elcocks)
They've started their own parliament
An Exeter school has set up its own parliament, complete with pupil MPs.
Children at St James School stand for election to represent the views of students and push for changes to improve their school. The scheme is run in parallel with the school leadership system with prefects appointed to launch and run a school 'council.'
Head girl and chair of the school parliament Paula Schrader helped bring Exeter MP Ben Bradshaw to the school to launch the initiative. She said: "St James encourages student voice and strives to reflect and educate students in the country's current democratic system."
The school parliament scheme also aims to:
• Promote what it means to be a good and productive citizen and member of a community, so that students leave school as good people
• Develop an understanding of applications, interviews, presentations and democracy
• Build students cultural capital, understanding of democracy and future prospects through enhanced CVs and skills.
Mr Bradshaw said: "I had a brilliant time visiting St James. It's great to see students so engaged and asking such insightful questions."
One of those was Year 7 student MP Jack Murch. He said: "It was a great experience and I really enjoyed meeting an MP who was so happy to answer our questions."
St James' head Lindsay Skinner said: "As a national leader of today, Ben Bradshaw is supporting and inspiring our students to be the national leaders of tomorrow."