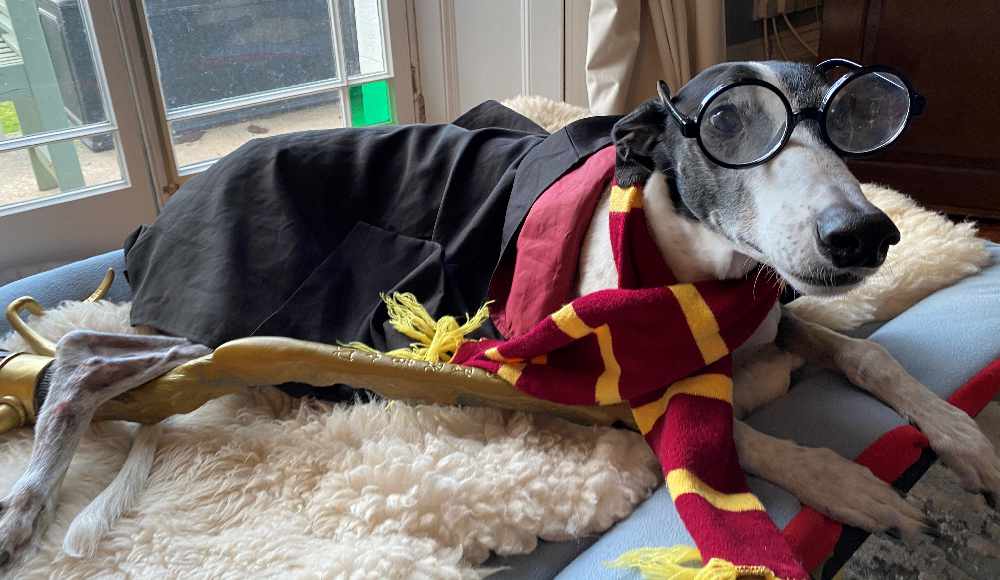 'Rodney Potter' is keeping his family happy (courtesy: Maynard School)
Exeter campaign to promote wellbeing
People are being encouraged to stay positive during 'lockdown' and share their tips for keeping upbeat as part of a new social media campaign.
A campaign called 'Stay Positive Exeter' has been launched by the City Council which asks people to post a picture of themselves on Facebook holding a piece of paper containing the words #staypositiveexeter along with something they are doing to stay positive. It could be something really simple like #staypositiveexeter:

· Enjoying the grandchildren on Zoom
· Feeding the birds in the garden
· Keeping up with the Chiefs' game online
· Watching the City match on the internet
· Focussing on my daily run
· Beating my partner at chess
· Playing 'keepy-uppy' with my son in the garden

Cllr Duncan Wood, lead councillor responsible for mental wellbeing, said: "We know that a lot of people are struggling at the moment. Christmas has come and gone, it's been a grey and largely wet January and once again we find ourselves in 'lockdown'. However spring is just around the corner and although it doesn't feel like it, things will at some stage get better. We need to support each other during these difficult times. That's why I'm backing the campaign and I hope others will too.

"It's really important to focus on small things that make a difference to our mental state of mind and not get bogged down by negativity. It might be getting stuck into a really good book, listening to that album that you loved in the eighties or getting out and about in the garden and witnessing the first shoots of spring," he added.
Last week, Maynard School in Exeter held a 'Dress up your Pet' competition, which made many people - and animals - smile. The family of Rodney Potter, pictured, found some magic in lockdown.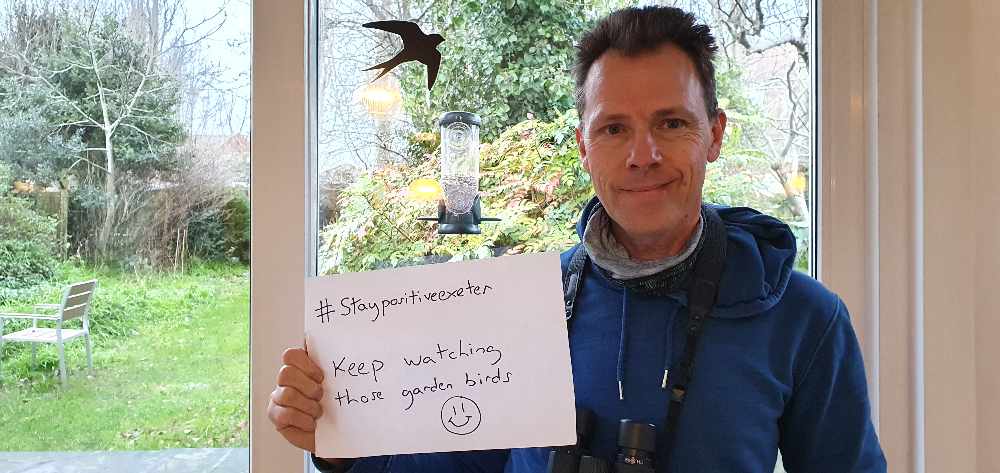 Steve Hussey from Devon Wildlife Trust eyes up the birds
People can get involved in the campaign by going to the City Council's Facebook page and posting a picture of themselves holding a piece of paper with the hashtag #staypositiveexeter accompanied by one thing they are currently doing to stay positive at the moment, written clearly in ink.

Here are some tips on getting good results:

· try to use a marker pen or felt-tip pen, preferably in black or dark ink and write as clearly as possible
· keep letters as big as possible and hold paper forward, between you and camera, trying not to obscure your face
· write #staypositiveexeter at the top…
· …and the activity/thought that's keeping you upbeat below this
· Post the picture on our Stay Positive Exeter post on Exeter City Council's Facebook page
· Encourage others to share their pictures too by tagging friends and family

Cllr Wood added that help was available for those that needed it through the Community Wellbeing hotline, enabling people to gain access to support across the city in relation to covid-19. People can contact the helpline by calling 01392 265000.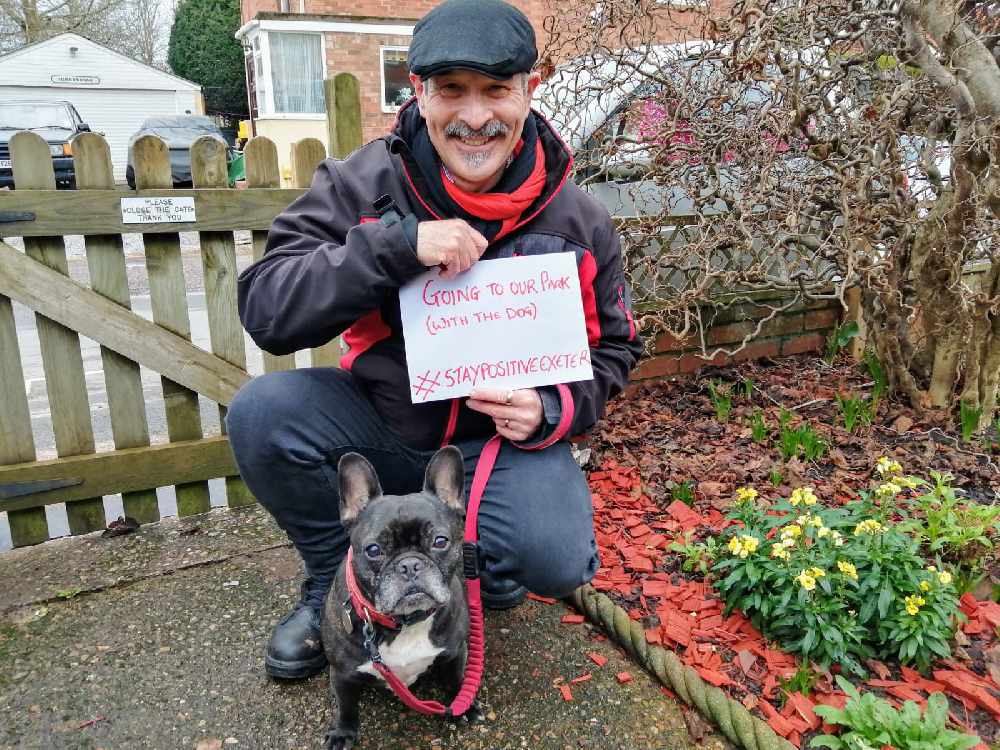 Councillor Duncan Wood's happy (the dog's not so sure)