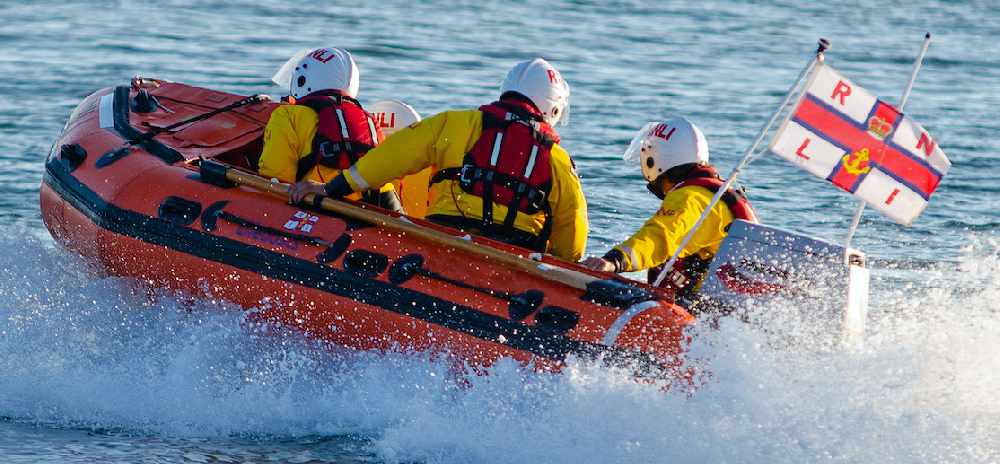 Exmouth inshore lifeboat (courtesy: Exmouth RNLI)
Lifeboat was out on exercise
An injured windsurfer off Exmouth has been rescued by the town's RNLU who came across them whilst out on exercise.
Exmouth's RNLI inshore lifeboat crew was on a pre-planned training session around 2 p.m. on Saturday when they saw the windsurfer struggling against the tide.
The lifeboat had been launched a short time earlier by shorecrew Robert Thompson and John Dinsdale on a preplanned exercise when the lifesavers spotted the individual in difficulty in the sea some distance off Exmouth Lifeboat Station.
Due to the circumstances and location, the crew were on the scene immediately where they discovered the individual had dislocated his shoulder. They took the casualty on board, administered first aid and transported him to the safety of shore. Once on land the casualty was able to put his shoulder back in place without further medical or other aid, at which point the lifeboat resumed its exercise.