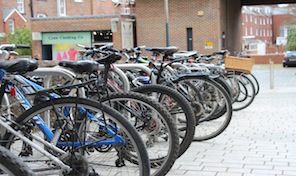 The results of a major public consultation on proposals to improve air quality and cut traffic congestion in Exeter have been revealed.
Thousands of people took part in the three month consultation earlier this year.
Exeter City Council wanted to find out how to discourage car journeys and increase use of public transport, walking and cycling, by asking people in the city.
Nearly three thousand surveys were completed and the results reveal nearly 9 in 10 people agree that air quality should be a public health priority and two-thirds backed a cut in car journeys.
The results will help the city council to create a Draft Air Quality Action Plan, which will look at how to improve air quality, reduce pollution and improve health and quality of life.