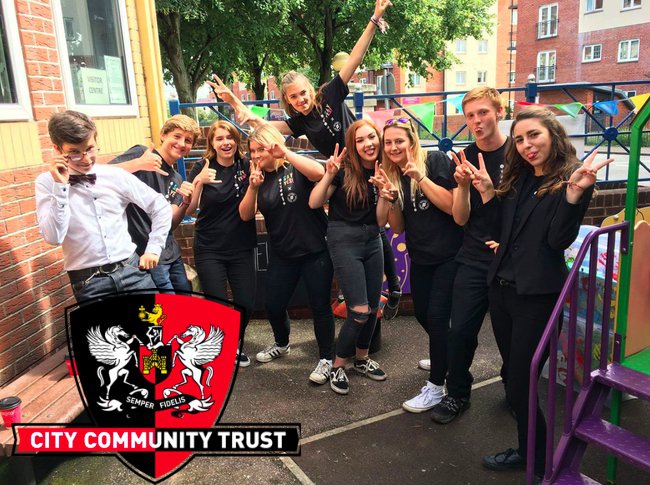 NCS is a scheme powered by Exeter City Community Trust
Being strong is a stereotype to be questioned
Exeter teenagers taking part in the National Citizenship Service (NCS) scheme run by Exeter City Community Trust are raising awareness of male embodiment as part of their social action project.
Ammie Mulcahy, coordinator on the NCS programme, says: "This cause is very important to many people so therefore I think that people should support allowing men to become aware that their voices can be heard and that there are people out there that will listen and help.
"We decided to raise awareness for male embodiment because it was very close to a few our team members hearts. Men are often stereotyped into being strong and unable to show their emotions but as a group we want to let men and boys of all ages to know it is ok to express their emotions."
To raise money, the group of 12 will be marching on Friday 17 August from Exeter City Football Clu to Exeter Quay where they will sell bracelets and T-shirts.
They will also be holding a support group in the YMCA cafe next door to the Exeter mobility store to allow men to meet up and allow them to express their feelings, at the support group there will be connections to the Samaritans and Age UK who will be available to give advice and support additional to the men that need it.