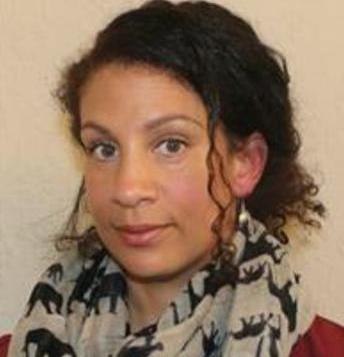 Councillor Nina Jeffries (Lib Dem, Teignbridge West)
Councillors agree action plan
Teignbridge councillors have unanimously backed calls to remove barriers, tackle prejudice and address inequality among black asian and minority ethnic (Bame) communities. They're going to review street names and monuments to assess where information plaques about imperial history and links to slavery can be put in place, as well as working with Devon County Council to explore making changes the curriculum to include Bame experiences.
Measures to address the situation facing under-represented groups to tackle racism and discrimination will also be put in place, with councillors calling for racism and prejudice in the district to be stamped out.
Cllr Alison Eden said: "We have an overt problem and even last year, somebody wrote 'Pakis go home' on the beach at Teignmouth, and I feel so strongly, we need to encourage everyone to call out every example of prejudice, whether it's like that at beach or whether it's casual racism." Cllr Linda Petherick said that when she first came over to Teignbridge from Ireland, she was on the end of a lot of racism and xenophobia, and was told to not mention her heritage to avoid being abused.
The motion, put forward by Cllr Nina Jeffries (Lib Dem, Teignbridge West), will also see an advisory board put in place linked to the covid-19 recovery plan to connect the experiences of local Bame people and a review of Teignbridge District Council's human resources and equalities practices, with regular training for members and officers, to ensure the needs of underrepresented groups are met.
Putting forward her motion, Cllr Jefferies said: "I'm sure many of you will agree that it's been a painful to digest the acts of violence, resulting in death against members of the black community across America, too many in fact to mention but highlighted by the horrific murder of George Floyd.
"I'm sure you'll agree, there is an attitudinal problem within the UK that needs addressing, and it's intertwined with our history, within class, within our access to jobs within access to housing with achieving financial independence, within belief systems, and within education.
"There is almost universal agreement, we need to start with education to drive forward change. We cannot unravel years of oppression and institutionalized racism, with a few swipes on monuments and place names, balancing out what's been presented by imperialism through accurate information about these monuments, but it is a good start, and should not be ignored.
"This notice of motion seeks to challenge prejudice inaction, and removal of structural disadvantage through investing in the communities around, which, to encourage economic and social mobility, which is very much needed now after COVID-19. It seeks to uncover the historical links of those individuals who have been involved in the oppression profiteering black communities throughout history. It wishes to encourage and support schools and education is to make changes, the curriculum that ensures that all history is taught, I mean not narrative, and to allow people from all walks of life, to feel able to aspire through accurate representation."
Cllr Richard Daws added that uncomfortable and inconvenient changes to need to be made. He said: "Our historical pomposity that we need to get over as society and our cultural imperialism is invidious. This is something that we should all be thrown away behind and doing anything and everything we can in our communities to support and promote."
Cllr Sarah Parker-Khan added that she hoped it doesn't turn into a 'virtue signalling element' and that real and effective change in practices within the council and within communities happens. She added: "These things have a real difference on the ground in people's lives so let's make this really proactive in our communities."
The leader of the council, Cllr Gordon Hook, said that people should not make judgments not on the colour of someone's skin, or their gender or sexuality, but on the content of an individual's character and what they stand for. He added: "We should grasp this nettle and look forward to making a contribution to educating the current generation and help towards building a fairer world free of prejudice."