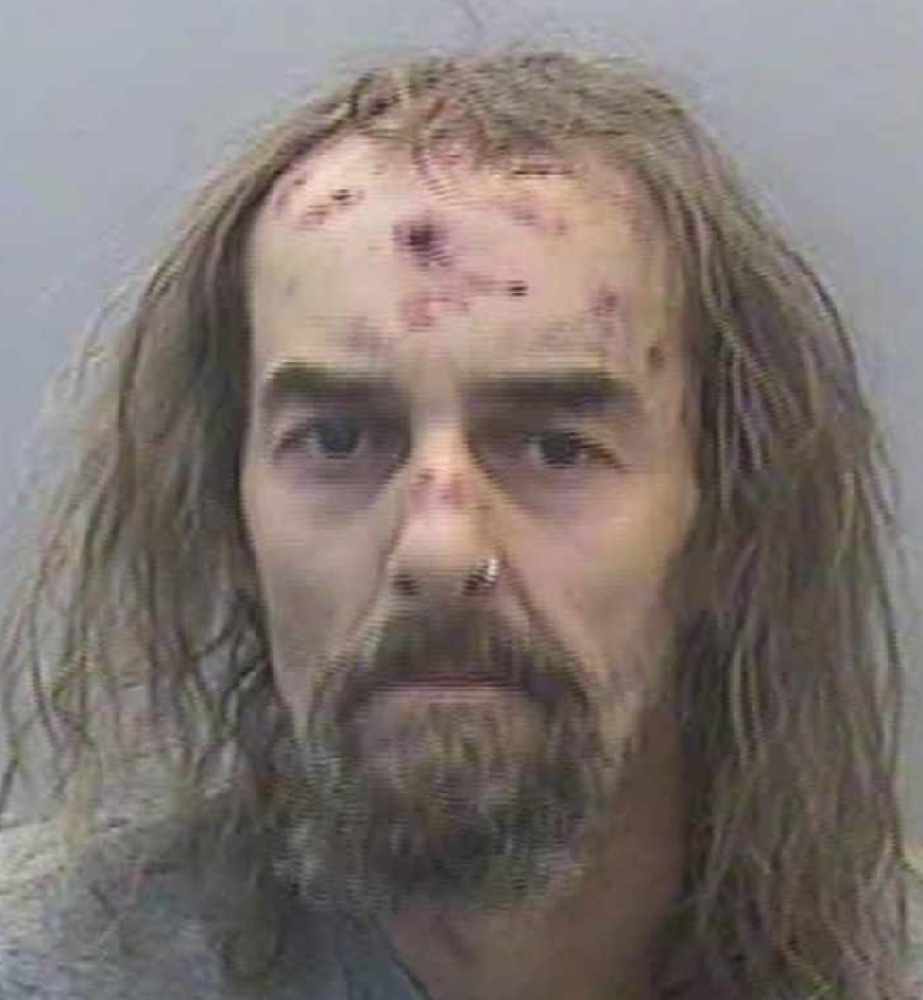 David Ablett gets life with minimum of 16 years
A Teignmouth man's starting a life sentence after being found guilty of murder. 52-year-old David Ablett from Barnpark Terrace in the town had denied stabbing Matthew Jackson, who was 32.
Yesterday a jury at Exeter Crown Court found him guilty of the fatal stabbing in June. He'll serve at least 16 years before being considered for release, as well as a further three years concurrently, for supplying class A drugs.
After the murder, Mr Jackson's body was disposed of in bins near to Ablett's home. An accomplice, 39-year-old Neil Hinton from Teignmouth, has pleaded guilty to peververting the course of justice.
The court was told that Ablett stabbed Mr Jackson six times following an altercation at Ablett's home address in Teignmouth. Following the fatal stabbing, Ablett made attempts to cover up his actions by washing the murder weapon and hiding it in nearby undergrowth.
He and Hinton, aged 39 also from Teignmouth then moved the body away from the scene and disposed of it by nearby bins; Property belonging to Mr Jackson was also placed in undergrowth away from the scene.
The body was found by a member of the public early in the morning on 3 June and a police investigation was initiated. The investigation team soon located Ablett in his flat whereby injuries he had sustained in the fight were covered up. Ablett proceeded gave investigating officers false information about how he came by his injuries in an attempt to distance himself from the murder.
He was arrested on suspicion of murder and throughout the investigation, refused to speak to police about the incident, leaving the investigation team to piece together themselves what had occurred through witnesses, extensive CCTV footage, forensic and phone evidence.
During his trial, Exeter Crown Court heard from Ablett that he was defending himself from Jackson who was attacking him for drugs. However, the prosecution argued this was a case of Ablett's word only, that he was not defending himself but his drugs and that the force used was not reasonable having stabbed Matthew Jackson six times to the chest causing fatal wounds.
Hinton plead guilty at a previous and separate hearing to perverting the course of justice. He will be sentenced on Monday.
Detective Inspector Steve Davies welcomed the sentence and added: "Ablett's actions of trying to cover up the murder only went to show that this was not the deeds of someone who had innocently acted in self-defence. Throughout this investigation Ablett has tried everything to distance himself as the killer and today a jury has seen through his story of events; to stab someone six times is not reasonable force for self-defence and the jury have agreed with the prosecution on this.
"My team carried out an extensive investigation gaining evidence from witnesses, CCTV, phone data and forensic specialists. This was the only way of finding out what had happened prior to and on the day of the incident. The first time Ablett gave his version of events was when he spoke in court following all the evidence being presented to him by the prosecution team. We welcome today's sentence, and our thoughts are with the family of Matthew Jackson."