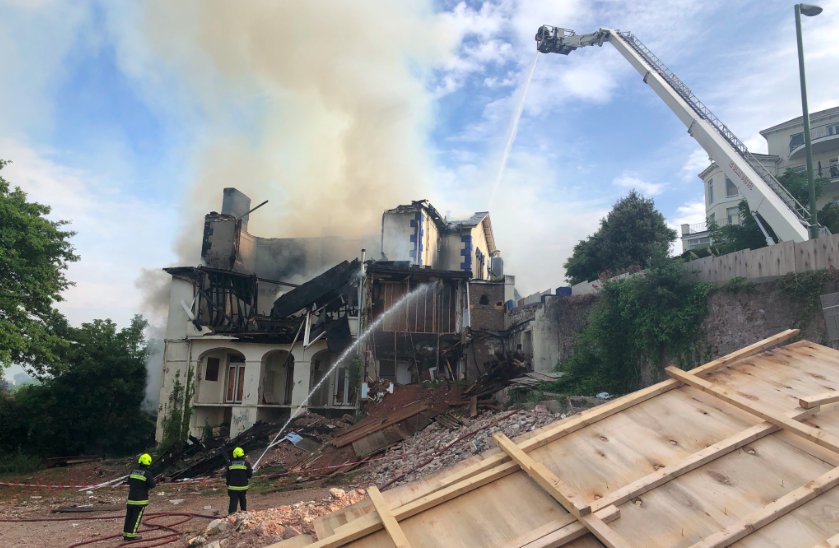 Image: @GCGeraldTaylor, Twitter
The blaze broke out just before 7am on Tuesday morning.
A derelict hotel in Torquay has been partially destroyed following a massive fire this morning.
Fire crews were alerted to the blaze at the Shedden Hall Hotel, near the Tore Abbey beach, just before 7am. It produced a cloud of smoke that could be seen across Torbay.
The disused building, which had been used by rough sleepers in the past, was being renovated.
An Urban Search and Rescue team from Exeter have attended to assist with the building's instability, whilst the fire service say they're making steady progress dampening down hot spots.