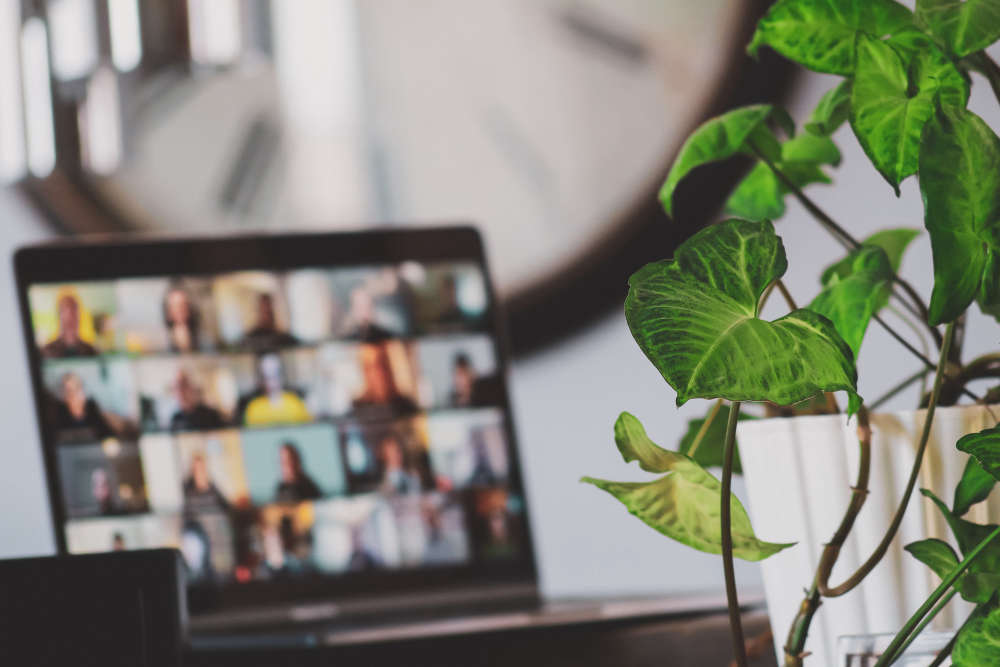 Virtual meeting generic (Courtesy: Sigmund, Unsplash)
Debates can be viewed via Zoom
People in Torbay can now watch some of the biggest debates affecting their area from the comfort of their homes as hybrid council meetings return.
After nearly a year hiatus the council streamed its first major meetings over Zoom and YouTube this week, starting with a planning committee that approved a new £3.1 million solar farm to help power Torbay Hospital.
The 'hybrid' set-up works by live-streaming town hall meetings. Members of the public and councillors can contribute to discussions virtually.
Councils could hold and make decisions in virtual meetings at the start of the pandemic but since a High Court ruling in May last year, most local authorities have had to meet in person.
However, this does not stop the councils from streaming meetings for the public or councillors who may be unwilling or unable to attend in person. Many local authorities have been providing this service continuously for over a year.
However, before announcing the new trial, Torbay Council's leadership insisted that this wasn't a good option because of the cost and difficulty of setting up technology in the council's old buildings.
Since late June 2021 the council hasn't streamed any decision-making meetings, not even with the type of rudimentary webcams used successfully elsewhere.
Nevertheless the new setup has gone with only minor glitches involving screens freezing and audio temporarily cutting,.
Speaking through a Zoom link at a cabinet meeting this week [Tuesday 10 May], cllr Chris Lewis (Conservative, Preston) praised the system, saying: "Delighted that we can work in this way where we can work from home into the town hall and from the town hall out. Well done