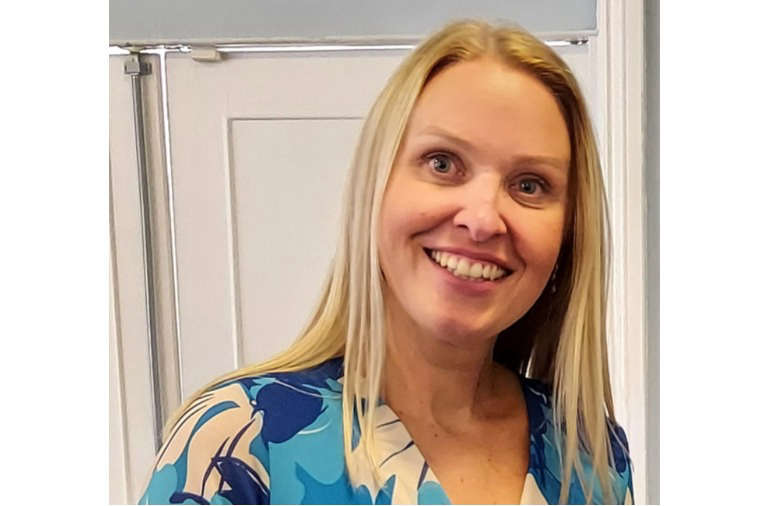 Helen Hurford claims PM has "new mandate"
The Conservative candidate for the upcoming Tiverton and Honiton by-election is backing prime minister Boris Johnson, after he survived a vote of confidence by his own MPs – and says he has a new mandate to lead.

Helen Hurford says she "welcomed" the vote on Monday night, which the prime minister won by a margin of 211 to 148 to remain in office, as it "draws a line under what's been happening."

The former headteacher said: "We've had the Sue Gray [partygate] report – [now] let's close this. There's been a democratic vote, he has had a third mandate now, let's move forward."

However, Ms Hurford, who runs a beauty business in Honiton, won't say how she would have voted in last night's confidence vote had she been an MP already – calling it "irrelevant."

"I'm not in Westminster. I don't have a vote. Thank you for asking. That would make me sound very important, but it's irrelevant. It's happened. He's here."

She claims "we need continuity" and highlights areas for which she believes Mr Johnson deserves credit.

"He's done a brilliant job with Russia's war against Ukraine. Putin hates him as prime minister because of how he's delivering. He has supported us over the pandemic. My business would not be here without the grants. I know loads of my friends who were supported with the furlough. They would not still have their homes if it hadn't been for that.

"And once again, a £37 billion package has been introduced to support our families in this crucial time with the cost of living and that we will all feel a benefit from."

Ms Hurford is standing to replace former Conservative MP Neil Parish, who resigned in disgrace in April after admitting to watching pornography in the House of Commons.

Her comments come after the Liberal Democrats urged Ms Hurford to clarify whether she supported Mr Johnson. Despite the Lib Dems coming third in the last two general elections, their candidate Richard Foord is seen as the likely challenger to overcome the Tories' 24,000 majority – saying the prime minister has "taken our communities for granted".

In a letter, local Lib Dem councillor Simon Clist added: "As the Conservative candidate in the Tiverton and Honiton by-election, it is vital that your potential future constituents know where you stand on the prime minister's future."

Whilst backing Mr Johnson, Ms Hurford admits he is a reason why some traditional Tory voters say they are turning their backs on the party this time.

"I have had some of those conversations. yes, absolutely," she said. "And I can understand how people are feeling. I've been frustrated. I was cross as well when the partygate information came out.

"But as I've been talking to people on the doorstep, this is about Tiverton and Honiton and what we want to happen and deliver in the next two years.

"I am the only candidate that will work with the government. I am the only candidate that has a plan for delivering for Tiverton and Honiton."
Following the confidence vote, the Lib Dems' Mr Foord said: "The public are fed up of the endless scandals and infighting. That's why lifelong conservatives are turning to us in their droves and backing my positive campaign, to deliver the real change our communities need."
Labour hopeful Liz Pole tweeted: "The Tories are divided. They are focused on propping up Boris Johnson with no plan to tackle the issues facing you and your family.
"Only Labour has a plan to fix the cost of living crisis, grow our economy and restore trust in politics."
Eight candidates – including from each of the main parties – are vying for the Devon seat, which has been held by the Tories since it was created in 1997.